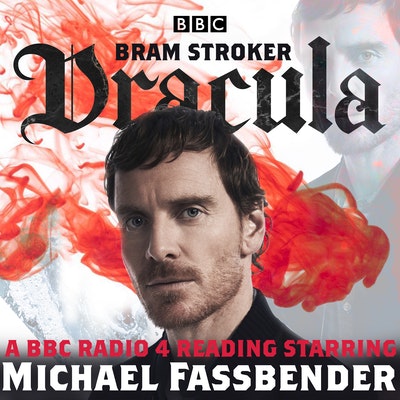 Published:

17 September 2020

ISBN:

9781529128178

Imprint:

BBC DL

Format:

Audio Download

Length:

2 hr 30 min

Narrator:

Michael Fassbender

RRP:

$18.99
Dracula
---
---
---
Michael Fassbender stars in this multi-voice reading of Bram Stoker's legendary tale
Michael Fassbender stars in this multi-voice reading of Bram Stoker's legendary tale
First published in 1897, Bram Stoker's Dracula is widely regarded as the best gothic horror novel of all time. The popularity of the world's most notorious vampire, Count Dracula, has ensured that it has never been out of print, and it remains a timeless classic.
In this epistolary novel, journal entries, letters, newspaper clippings and a ship's log interweave to form an incredible, thrilling story, as the various protagonists intimately recount the epic legend of the Transylvanian count.
The tale begins with Jonathan Harker's journal as the young, newly qualified solicitor travels to the remote Carpathian Mountains to meet a wealthy client. But as he explores Castle Dracula, he discovers more than he dares contemplate, and learns the terrible truth about his host.
Meanwhile in England, his fiancée Mina Murray fears for his safety. An empty foreign schooner arrives in Whitby, and Mina's apprehension grows as a mysterious illness affects her dear friend Lucy. When Lucy's health deteriorates rapidly, Dr Seward calls in the help of Professor Van Helsing, who sets a plan in motion to capture Dracula.
With time running out, Jonathan, Van Helsing, Dr Seward and Mina must embark on a perilous journey to Transylvania and come face to face with the Vampire King…
This 10-part series features Oscar-nominated actor Michael Fassbender as Jonathan Harker, James D'Arcy as Dr Seward, Gillian Kearney as Mina Murray and James Greene as Van Helsing.
Published:

17 September 2020

ISBN:

9781529128178

Imprint:

BBC DL

Format:

Audio Download

Length:

2 hr 30 min

Narrator:

Michael Fassbender

RRP:

$18.99
Other books in the series