Get to know the stories (and the stories behind the stories) of one of Australia's most beloved authors.
You might know Fiona McIntosh as the author of romantic period adventures, featuring lush landscapes and exotic settings around the world. Or perhaps it's her DCI Jack Hawksworth detective thrillers that drew you in. Either way, McIntosh's suspenseful, fast-paced storytelling style is more than likely going to keep you coming back.
Born and raised on the English South Coast, Fiona spent her early childhood in West Africa, and these experiences fuelled her dream to continue travelling to far-flung places. At twenty years old, she moved to Australia, where she founded and ran her own marketing and PR consultancy before joining her husband to publish an award-winning travel magazine.
Then, in 2000, McIntosh's life changed forever after attending a week-long fiction masterclass with The Power of One author Bryce Courtenay. It was a bold move, but she took a chance: switching careers to become a novelist. She wrote her first book, Betrayal – the first in her Trinity series – in five weeks, and it was published in 2001 as part of a three-book deal. And the rest, as they say, is history.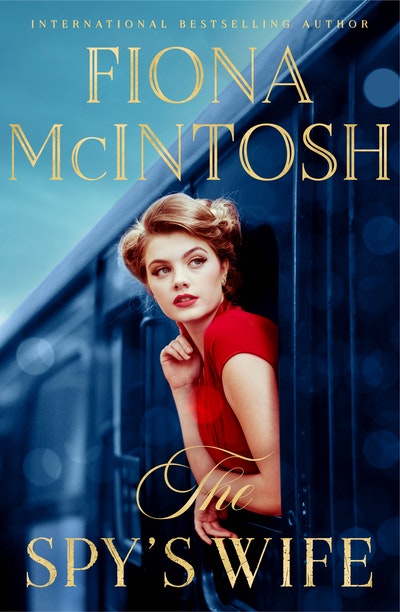 The Spy's Wife
The highly anticipated new historical adventure from the bestselling author of The Champagne War.
Read more
A life dedicated to the written word
Initially focusing on fantasy novels, McIntosh has also written novels for children, two DCI Jack Hawksworth detective thrillers, and a suite of sweeping historical dramas set in breathtaking settings around the world. In 2012 Courtenay asked McIntosh to join him for his final masterclass in Canberra, during which he handed over the baton and urged her to continue guiding and motivating new writers. She now runs her own highly respected fiction-writing masterclasses, and released her handbook for aspiring novelists, How To Write Your Blockbuster, in 2015.
Beyond novel writing, McIntosh pens travel columns and helps with motivational courses in rural South Australia. Hopefully sooner rather than later, she'll return to roaming the world researching and drawing inspiration for her novels, and escorting passionate readers on international itineraries tailored to allow them to walk in the footsteps of her characters. We know… half her luck, right? Except in McIntosh's case, luck has very little to do with it.
Browse on to discover five facts McIntosh uncovered while researching her 2020 book The Champagne War. And click the links to find insights into the events, locations, even garments, that inspire the books of this most beloved of Australian authors.