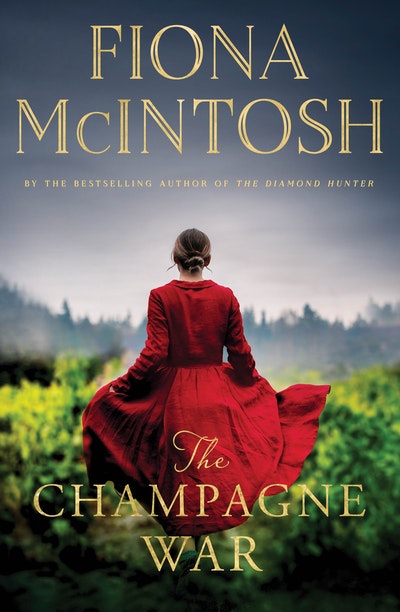 Published:

13 April 2021

ISBN:

9780143795469

Imprint:

Penguin

Format:

Paperback

Pages:

432

RRP:

$22.99
The Champagne War
---
---
---
From the killing fields of Ypres to the sun-kissed vineyards of rural France, The Champagne War is a heart-stopping adventure about the true power of love and hope to light the way during war.
MILLION COPY BESTSELLING AUTHOR

In the summer of 1914, vigneron Jerome Méa heads off to war, certain he'll be home by Christmas. His new bride Sophie, a fifth generation champenoise, is determined to ensure the forthcoming vintages will be testament to their love and the power of the people of Épernay, especially its strong women. But as the years drag on, authorities advise that Jerome is missing, considered dead.


When poison gas is first used in Belgium by the Germans, British chemist Charles Nash jumps to enlist. After he is injured, he is brought to Reims, where Sophie has helped to set up an underground hospital to care for the wounded. In the dark, ancient champagne cellars, their stirring emotions take them both by surprise.

While Sophie battles to keep her vineyard going through the bombings, a critical sugar shortage forces her to strike a dangerous bargain with an untrustworthy acquaintance – but nothing will test her courage more than the news that filters through to her about the fate of her heroic Jerome.
'A fresh, fabulous tale, meticulously researched, and perfectly executed.' Better Reading
______________________________

Complete your Fiona McIntosh collection today!
The Sugar Palace (preorder now!)
Fields of Gold
Nightingale
The Champagne War
The Chocolate Tin
The Diamond Hunter
The French Promise
The Last Dance
The Lavender Keeper
The Orphans
The Pearl Thief
The Perfumer's Secret
The Spy's Wife
The Tailor's Girl
The Tea Gardens
Bye Bye Baby: DCI Jack Hawksworth 1
Beautiful Death: DCI Jack Hawksworth 2
Mirror Man: DCI Jack Hawksworth 3
Dead Tide: DCI Jack Hawksworth 4
Published:

13 April 2021

ISBN:

9780143795469

Imprint:

Penguin

Format:

Paperback

Pages:

432

RRP:

$22.99