Fiona McIntosh's enviable research trip behind her book The Chocolate Tin.
Research for The Chocolate Tin took me from Paris to Brussels, Switzerland to Bruges and finally – incidentally – to the city of York in England. I had been searching for the story, knowing it would find me if I kept moving through the chocolate houses of Europe. I remained open to ideas, had my radars finely tuned and was scanning for nuggets that could become gold. York was not for the book though; I was there to write a travel piece, but it was in this city that had been invaded by Romans, Vikings, Normans, Germans, even Danes, that I realised I was in the sentimental home of English chocolate. Of course! All those names I remembered from childhood – Cadbury's, Rowntree's, Fry's, Mackintosh's, Terry's – and the chocolate bars, sweets and toffees we ate as children mostly hailed from the north.
It was in the York Chocolate Museum that I first set my gaze upon a chocolate tin, sent to the trenches in 1915. I found it poignant that the chocolate remained intact, and I helplessly wondered about the man who never got to eat his precious treats.
I left without my story, but over the course of the long flight home the memory of that tin began to percolate. By the time I arrived in Adelaide, I knew the setting for this novel had to be York, that the book had to focus around Rowntree's (and the intriguing history of its Quaker family), and especially that the story began with that chocolate tin.
Within a few weeks of that return, I hopped on another flight back to York, this time to meet Dr Alex Hutchinson, curator and archivist for Nestlé, now owner of Rowntree's. She's one of those incredible people who doesn't forget anything she's read, heard, watched or listened to. I found her brilliance not only dazzling but addictive, and we spent four wonderful days together forging a great friendship but also hammering out a thin storyline. I say 'thin' because I don't write to a plan, but we needed to link together some locations. We found two great family houses in York that would serve as major locations, as well as sundry meeting places that were popular in 1919 when my story takes place. It was Alex who suggested Boothby Hospital, which in 1919 was a lunatic asylum. It's an intriguing location, and once I'd walked through its haunting corridors, I knew I'd have to use it. She also took me around Friends Hospital, and of course she gave me a personal tour of the chocolate factory, with a particular emphasis on its history. I was allowed to read through the Tour Guide's Book from 1919, to get my character's patois correct, and working off archived material I was able to create the swimming pool scene accurate to the era. We walked around the Knavesmire – where the opening chapter begins – stood on the bridge overlooking the siding where Harry first sees Alex, and visited the graves of various Rowntrees until I felt I understood this world of turn-of-the-century chocolate making. We systematically walked the streets of York until I could almost hear Alex's and Harry's footsteps, and we ate in the York Gentlemen's Club of yesteryear that features in the story – it's now a pizza establishment. We walked the old city walls and through the cathedral, and visited all the iconic spots, from Guy Fawkes's birth house to the place where the courageous Margaret Clitherow, sainted, gave her life for her faith.
While I'm mindful of not allowing my novels to feel like history documentaries, I was pleased to incorporate so much of what I learned on those days spent with Alex as I gained important texture for the book's setting. During that time of story building and learning I was sampling a lot of English chocolate (all in the name of research, of course) and developing a close friendship that has reunited across oceans. Because Alex is such a history tragic – we both got thrown out of the British Library for talking too much! – we're already planning meetings to discuss future projects.
---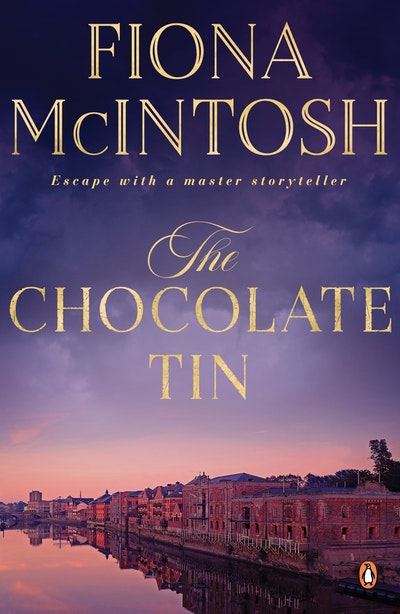 The highly anticipated, sensuous new blockbuster by the beloved, bestselling author of The Perfumer's Secret.
Buy now
Buy now
---