A delicious multi-purpose sauce from Good Food Every Day.
I have included two tomato sauces [in Good Food Every Day], both of which give you fantastic but different results. This one is a little more involved in the making, with onions, garlic and a few other ingredients, and it's more textural and, I suppose, more multi-purpose.
MAKES ABOUT 1½ CUPS (375 ML)
Store in an airtight container in the fridge for up to 3 days, or freeze for up to 3 months.
If tomatoes aren't in season or beautifully ripe, you can replace them with a 400 g can chopped tomatoes.
3 large (about 700 g) ripe tomatoes
1 tablespoon extra virgin olive oil
½ brown onion, finely chopped
1 clove garlic, finely chopped
4 sprigs thyme
1 fresh bay leaf
¼ teaspoon sea salt flakes
freshly ground black pepper
2 tablespoons tomato paste
Bring a medium saucepan of water to the boil over high heat. Have a large bowl of iced water ready close to the stove, along with a slotted spoon. Meanwhile, remove the core from the tomatoes and using the tip of a small knife score the skin on top of the tomatoes.
Immerse the tomatoes in the boiling water for 8–10 seconds or until the skin begins to lift where you made the cuts. Transfer them directly to the iced water, making sure they are fully immersed. Top up with cold water if necessary. Leave for a minute to cool. Drain the tomatoes and place them on paper towel or a clean, dry tea towel.
Peel the skin away and discard it. Cut the tomatoes in half across the middle revealing the pockets of seeds. Push your fingers into the pockets to remove the seeds, gently squeezing the tomato at the same time. Repeat for the remaining tomatoes and discard the seeds. Chop the tomato flesh roughly and set aside.
Place a medium saucepan over low heat and add the olive oil. Add the onion, garlic, thyme, bay leaf, salt and a little pepper and cook gently for 6–8 minutes, until the onion softens and sweetens. Add the tomato paste and cook for 1 minute, stirring once or twice, and add the chopped tomato. Bring to a gentle simmer, reduce the heat and cook for 4–5 minutes or until the tomato has broken down and the mixture has thickened slightly.
Remove the thyme and bay leaf before using.
---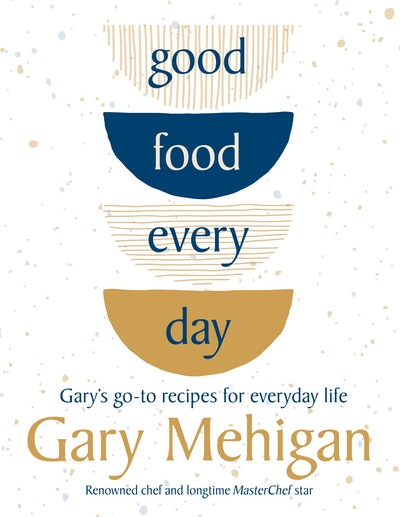 The essential collection of Gary's favourite home recipes, for down-to-earth and delicious cooking that's achievable any day of the week.
Buy now
Buy now
---