Candice Fox shares the police report that Ted Conkaffey will never outrun.
Although Detective Ted Conkaffey was never convicted of the abduction and assault of a young girl, the accusation stuck like mud. Career and personal life ruined, he fled north to the only place he thought he could disappear. But his reputation travelled with him. And the locals in Crimson Lake are watching his every move.
Here's the rap sheet from the day his life changed forever:
 
Full Name: Edward 'Ted' James Conkaffey
DOB: 14 November 1977
Address: 125 Bellbird Avenue, Mount Annan NSW 2567
Marital Status: Separated
Employer/Occupation: Unemployed, former New South Wales Drug Squad Operative, Detective Inspector Rank
Scars/Marks/Tattoos: Prominent horizontal scar below left eyebrow, appendix removal scar, right lower torso, nil tattoos
Physical Description: 6"3' male, broad/muscular build, black hair, blue eyes, medium complexion
Date/Time/Location of incident: 10 April, 2016, 1245PM, 372 bus stop Hume Highway, Mount Annan
Reporting officer: Detective Senior Sergeant Shane Morris, badge 8499099
Charges: Unlawful abduction of a child under the age of 16, deprivation of liberty, grievous bodily harm, sexual assault of a child under the age of 16, attempted homicide 
Narrative/Statement of incident: New South Wales Police allege that on the 10th of April, 2016 at 1245PM Edward James Conkaffey parked his silver Toyota Corolla 2004 Ascent at the 372 bus stop on the Hume Highway at Mount Annan, where 13-year-old Claire Jessica Bingley was waiting for a bus. Conkaffey and Bingley were not known to each other. It is alleged that after engaging Bingley in a short conversation witnessed by those listed in Appendix B, Conkaffey did forcibly or through coercion place Bingley in his car and remove her from that location. It is alleged that Conkaffey drove Bingley against her will to location marked on Appendix C where he then assaulted her sexually over a period of approximately 40 minutes. During the incident, Bingley was physically assaulted a number of times. It is alleged that after this incident, Conkaffey attempted to end the life of Bingley through strangulation but was unsuccessful. Aware or unaware of the success of his act, Conkaffey then left Bingley at the prescribed location unattended. Conkaffey has since been interview by police and denies all charges.
---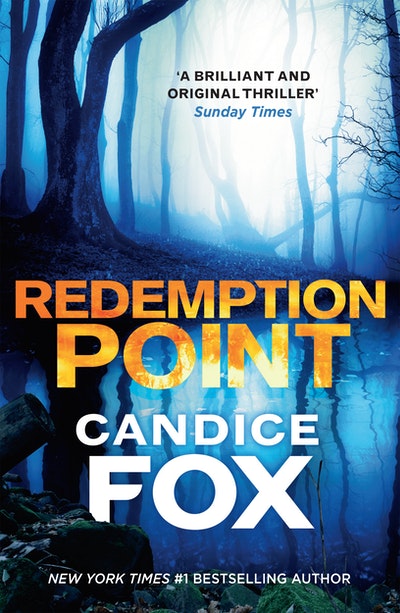 'There is no stopping Candice Fox . . . This is terrific crime writing with characters you'll be happy to read about again' Herald Sun
Buy now
Buy now
---