Candice Fox shares the police report that began Amanda Pharrell's decade behind bars.
Amanda Pharrell knows all too well that the shadows of a murderous past linger on long after the prison doors swing open. And that regardless of the details of the alleged crime not adding up, the title of 'convicted murder' doesn't do much for your CV. But as a private investigator, an understanding of the other side of the law has its advantages.
Here's the rap sheet from the night Pharrell became Crimson Lake's Public Enemy #1.
 
Full Name: Amanda Grace Pharrell
DOB: 1 January 1985
Address: 14 Possum Place, Crimson Lake QLD 4879
Marital Status: Single
Employer/Occupation: High School Student
Scars/Marks/Tattoos: Fades vertical scar right side of chin, nil tattoos
Physical Description: 5"2' female, slight/petite, orange hair, blue eyes, fair complexion
Date/Time/Location of incident: 9 January, 2006, between the hours of 1100PM and 0100AM, Kissing Point Road, Crimson Lake
Reporting officer: Detective Senior Sergeant Eric Prince, badge 3021147
Charges: Homicide. 
Narrative/Statement of incident: Queensland Police allege that on 9 January, 2006 between the hours of 11pm and 1am crossing into 10 January, 2006, Amanda Pharrell was responsible for the death of Lauren Ana Freeman. Witness 2A as listed in Appendix A, Paula Jayde Freeman, stated that Lauren Freeman left her home address and went to pick up Amanda at approximately 1045PM. Lauren Freeman's statements to Paula Freeman were such that the plan had been to attend a student party on Kissing Point Road at that time. It is not known what time Freeman picked up Pharrell or what time Pharrell and Freeman arrived at Kissing Point Road. Freeman parked the green 2001 Toyota Camry the two had been travelling in (Photo 15.5) at the location marked on Appendix C, and at some time in the above stated period police allege Pharrell did assault Freeman with an unknown weapon, occasioning her death. Without rendering Freeman medical assistance or attempting to alert members of the public or emergency services after the assault, Pharrell then proceeded to remove her clothing and lock herself in the trunk of Freeman's vehicle where she was discovered at 0912AM on 10 January, 2006 by police. 
---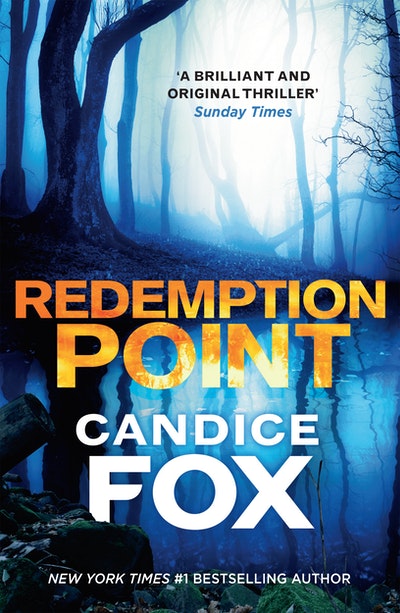 'There is no stopping Candice Fox . . . This is terrific crime writing with characters you'll be happy to read about again' Herald Sun
Buy now
Buy now
---