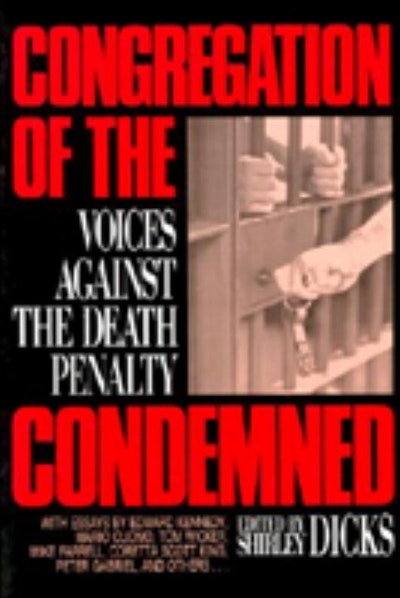 Published:

16 July 2019

ISBN:

9780753552988

Imprint:

WH Allen

Format:

Paperback

Pages:

176

RRP:

$19.99
Let Her Fly
A Father's Journey and the Fight for Equality
Extract
Prologue
So many people ask me, with love and kindness in their hearts, "What has been your proudest moment, Ziauddin?" I think, perhaps, they are inviting me to reply, "Of course, it was when Malala received the Nobel Peace Prize!" or "When she spoke to the UN in New York for the first time" or "When she met the queen."
Malala is honored and respected around the world, but this question is impossible for me to answer because at its heart it is a question that is not really about Malala my child but about how influential she has been. Is her talking to a queen or a head of state more deserving of my pride than a Peace Prize? This is impossible for me to say.
What I say to this question instead is, "Malala makes me proud every single day," and I say that with absolute honesty. My Malala is as much the girl who makes me laugh at the breakfast table with her dry wit, so much sharper than my own, as the girl who for a great deal of her life went to a simple street school in Mingora, Pakistan, and yet proved herself stronger than the Taliban.
I have never met another child so in love with learning. And while the world might think, "Oh, Malala, she is so clever!" like many students, she sometimes struggles with the workload. As a cold English day fades to an even colder English night—and we Yousafzais, so used to the sun's rays burning into our skin, feel the English chill through to the marrow of our bones—Malala is often up in her bedroom, a lamp shining down on her text-books, her brow furrowed. And she is working, studying, always studying, worrying about her grades.
The blessing of Malala's life—her "second life," as her mother, Toor Pekai, has called it since God saved Malala from the attack that she suffered—is not only that Malala has dedicated it to furthering the rights of all girls. It is also that Malala herself gets to live her own dream. Sometimes, for a parent, a moment of true beauty, of luck, of love, of marveling, How can this extraordinary child be mine?! finds its home in the seemingly most inconsequential of things: a look in the eye, a gesture, a beautiful comment, wise and yet innocent. So if I am to be pressed for my proudest moment so far in being Malala's father I will tell you that it involved Oxford University and the making and taking of a simple cup of tea.
Since we moved to Britain, Malala had always been very clear that she wanted to read Politics, Philosophy, and Economics at Oxford University. It was a choice that was also made by Benazir Bhutto, our country's first female prime minister.
Malala was not new to Oxford University, which of course is famous all over the world. Her public campaign had meant that she had delivered speeches there three or four times since we moved to Birmingham, and each time I had accompanied her. By then, she was old enough to look after herself, and there was no longer any need for me to iron her brightly colored shalwar kamiz and scarves, chosen for her by her mother, or polish her shoes as I had done when we were on the road with the campaign for girls' education in Pakistan.
I loved carrying out these so-called chores for Malala and I miss them now that she is fully independent. Why did I love meeting these domestic needs so much? Because in these small acts I felt I was able to express love and support for my child, and for her gender. It was the same sentiment that had propelled me after her birth—my blessed girl child—to include her name, the first female name for three hundred years, on our ancient family tree. It was a way of showing the world, showing myself, not only in words but in actions that girls are equal to boys; they matter, their needs matter; even the smallest ones like having a clean pair of shoes.
I understand that these small acts of servitude are carried out quite naturally by mothers and fathers all over the world for their children, girls and boys, in many different cultures, but for me, as a middle-aged man from a patriarchal society in Pakistan, it has been a journey.
I come from a land where women have served me all my life. I come from a family in which my gender made me special. But I did not want to be special for this reason.
When I was a child, growing up in Shangla, the long hot days were punctuated for us men and boys by refreshments, prepared and served to us for our comfort. They were then cleared away. We did not have to even click our fingers or nod our heads. It was a routine with deep winding roots across hundreds of years of patriarchy, unconscious, unspoken, natural.
I never once saw my father or my brother approach the stove in our basic family home, built of mud. During my childhood, I never went near the stove, either. Cooking was not for me, or any man. As a child I accepted this truth unchallenged.
The smell of the cooking curry would always be accompanied by the fast and animated chatter of my mother and my sisters, gossiping as they chopped and diced, instinctively knowing that the juicy bits of the chicken they were preparing, the legs, the breast, would not pass their own lips but would be served to me—their younger brother, a child—to their older brother, and to their father. These accomplished female cooks of my family, hot from the stove and the steam and the slaving, would make do with the bonier parts.
Their eagerness to serve us, to make us feel comfortable, was also clear in their making of tea, which took an even greater part in the rhythm of our days. In my opinion, the tea we drink in Pakistan is the most delicious in the world. It is hot and sweet and milky, and now that I live in England, I can say that it is nothing like the world-famous English tea, which I will admit I cannot drink.
Like so many parts of my old world, tea in Pakistan is the product of ritual. First, the pot must be completely clean, with no residue from previous tea-making. Then the tea leaves must be of good quality. The pot is then filled with water, which is boiled up with the tea leaves. When this boiling is fierce, milk is added and then sugar. It is then reheated. At this point, a woman will take a ladle and bring it in and out of the pan, filling the cupped end with liquid, raising it up from the pan and then pouring it down again into the mixture. I still do not understand why this happens, but the women of my house always made tea in this way and our tea was hot and sweet and delicious. There is an even stronger variation, too, doodh pati, where no water is used at all and instead a larger quantity of milk is boiled first, with tea leaves and sugar added next, and then reheated until it is like liquid honey.
We menfolk never made this delicious tea; we simply enjoyed it. One of my earliest memories is as a young boy sitting in our small living room, with my father lounging on a cot bed, propped up with cushions. My mother entered the room carrying a tray, a pot, and two cups. My father did not look up from what he was reading, probably a heavy volume of hadith, a collection of traditions containing sayings of the Prophet Muhammad (PBUH). She pulled up a table, placed the tray down on it, and poured the hot sweet tea into a cup. She handed it to him and then poured a second for me, her small cherished son, to enjoy. And then she waited.
She waited to ensure that my father and I had drunk all that we required before taking her own refreshment. Sometimes my father would express gratitude, but not always.
The quality of tea you are given can be judged in three stages, he told me. First, a man must look at the tea as it is poured down from kettle to cup, observing the texture. Next, he said, observe the color of the tea in the cup. And then finally, he said, the ultimate test is when you take it to your lips.
For many years, all my father, uncles, and I had to do to enjoy a cup of tea was lift the cup to our lips. If my father found fault with it, he would not have known how to make a cup for himself. My mother or sisters would simply have been asked to go back to the kitchen to make it again. This rarely happened because my mother was an expert at knowing what pleased my father. It was, after all, her role in life to serve him.
On occasions of public speaking or debate, Malala has never seemed nervous. She rarely gets nervous anywhere, or overcome with emotion like me, except when she is around her teachers. I have seen her address the leaders of the Commonwealth with an almost supernatural calm and yet sitting beside me at the Parents Evening of Edgbaston High School, where she studied for her A levels, there would always be a small, almost imperceptible blush.
This same pink blush on her cheeks was there in August 2017, when four out of five of our family visited Lady Margaret Hall, at Oxford. We were elated and excited, having received the news that Malala had achieved her required grades and was able to take up her place at LMH eight weeks later.
Malala was nervous, I could tell. It was the first time Toor Pekai, her brother Khushal, and I had seen Lady Margaret Hall, with its imposing redbrick facade and its row upon row of arched windows. The beauty of Oxford University never ceases to fill me with awe. Nothing had prepared us for this, no former visits, no special Student Union speaker status. This time, Malala was simply the student and I was simply her father.
Two students gave us a tour, which Toor Pekai and I welcomed: the library was vast, with its high shelving containing book after book. The quantity alone was overwhelming. As a teacher, I have dedicated eighteen years of my life to learning and to helping others learn; how could I not feel emotional over these books? The Taliban had burned hundreds of schools, with books, and banned girls' education. It had threatened my life with words and almost taken my daughter's life with bullets, for being a girl who wanted to learn, to read. Look at us now; this was God's plan. Man proposes, God disposes. Malala had not only survived being shot for wanting an education, but she had shown the resilience to recover, heal, and continue to learn so that she could now be admitted to study at Oxford. I am an emotional man. Seeing my daughter about to fulfill her dream to study for a degree was overwhelming. "But Ziauddin," I told myself, "hold on to your tears for now."
After the tour, the principal of the college led us into a large drawing room with high ceilings; there was so much space and air for learning. I could feel the horizons widening within the four walls. Small clusters of people gathered around chairs and sofas, chatting in low voices. The motto of LMH is Souvent me Souviens: I often remember.
Across the room, I saw the principal make his way over to the tea-making machine. What would my father have made of such an invention? The principal picked up a cup, dropped in a tea bag from a nearby container, and placed the cup under the machine, filling the cup with hot water. After a few seconds, he placed the cup on a saucer and poured in some milk. After stirring the tea and throwing out the tea bag, he picked up the cup and saucer and crossed the room with this one cup of tea. There were lots of us who did not have a cup to hold, but he continued until he reached his destination and at that point, he handed the cup to Malala.
Souvent me Souviens. Only then I started to cry.
And so if you ask me now, "Ziauddin, what is your proudest moment to date?" I will say to you, it was when the male principal of Lady Margaret Hall made and served Malala a cup of tea. It was a moment so natural, so normal, and therefore more beautiful and powerful for me than any audience Malala might have had with a king or a queen or a president. It proved what I have believed for so long: when you stand for a change, that change comes.
---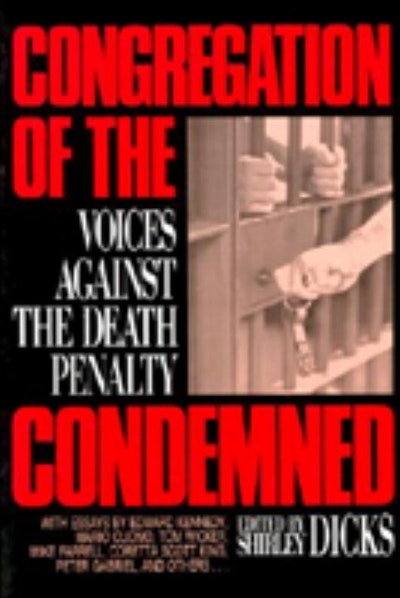 Malala's father's passionate account of his amazing journey, the values that inspired Malala and how love drove him to fight for the rights of girls and women everywhere.
Buy now
Buy now
---