Much loved author Fiona McIntosh is back with an historical adventure to enjoy with your book club.
From the windswept moors of the Yorkshire dales to the noisy beer halls of Munich and grand country estates in the picture-book Bavarian mountains, this is a lively and high-stakes thriller that will keep you second-guessing until the very end.
Settle in with a cuppa and a sweet treat, then use the questions below to get the conversation started at your next book club meeting.
Discussion points and questions:
Evie is a stationmaster's daughter but what attributes does she possess that can be leveraged to make her a spy?
Evie makes a number of very bold moves throughout the course of this story. Which act in particular did you think was the boldest of all?
Did you think Evie was a brave character or a foolhardy one?
Evie tells Max, 'Everything about you is a secret.' Were there any aspects of his life about which he was being true?
'Now that I'm in love, I don't know how to be out of love with you.' Can you appreciate Evie's predicament, or should rational thought override emotion in such a scenario?
Evie describes her love for Max as intense and frightening. Is this ever a good thing?
Do you think Evie is convincing in her role as the good wife of the German engineer?
Evie learns the first lesson in spying: 'Don't share information when you don't have to.' What other important lessons does she learn about espionage in a time of war?
Evie and Max are told that 'no problem's too great when there is love'. Do you agree?
Did you sympathise with Max's motives in becoming a spy for the Germans? Is there anything you would not do for your own child?
Evie believed that Max withheld the truth from her for all the right reasons. Is there ever a good reason to do so?
The novel features some stunning picturesque locations. Which have been your favourite settings in this book and other novels by Fiona McIntosh?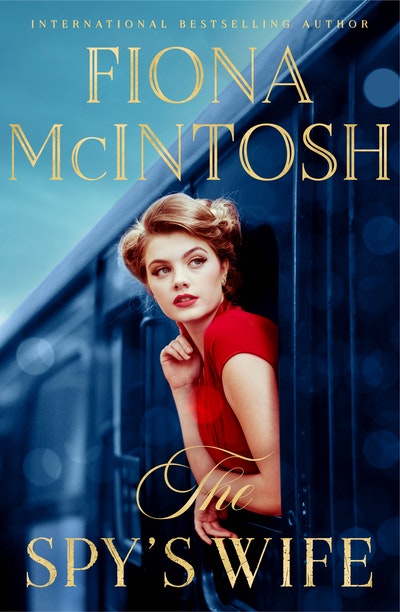 The Spy's Wife
Embark on a captivating journey of love, espionage, and treacherous alliances, as a widow's relentless pursuit for truth takes her from the untamed landscapes of northern England to the heart of Nazi Germany, where trust is scarce and loyalties are tested in the face of ultimate sacrifices.
Read more