Hey champions, Nat's What I Reckon has won the Booktopia award for the second year in a row.
Nat's What I Reckon has been named the winner of Booktopia's 2021 Favourite Australian Book (FAB) Award. 
It is the second year Nat has won the prize, making him the first author ever to win two consecutive awards. 
Nat took home the prize for his latest cookbook, Death to Jar Sauce.
'I remember going to Jamberoo Recreation Park when I was a kid and going on heaps of rides and having the sickest time ever. This feels like going on all the rides at once. Stoked doesn't even come close to describing how touched I am by everyone's support,' he told Booktopia. 
Booktopia said more than 170,000 Australians voted in the award. 
Nat became a lockdown cooking sensation who became known for his anti-jar sauce tirades and unique recipes and advice. 
Nat's What I Reckon took home the 2020 FAB Award for Un-cook Yourself: A Ratbag's Rules for Life.
Nat will receive a $5000 prize, which he will donate to Beyond Blue. 
---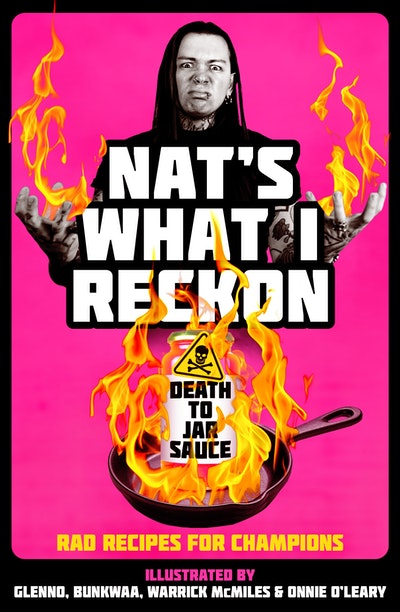 SHORTLISTED FOR ABIA ILLUSTRATED BOOK OF THE YEAR 2022 Our favourite sweary, anti-jar-sauce warrior is back . . . and he's actually written a whole cookbook this time.
Buy now
Buy now
---
---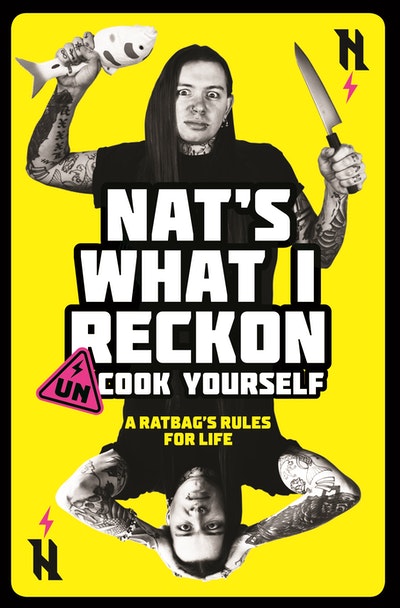 SHORTLISTED FOR ABIA GENERAL NON-FICTION BOOK OF THE YEAR 2021 Learn how to be a better d*ckhead with Nat's deep and meaningful guide to life. Onya, champion!
Buy now
Buy now
---