Winner to be announced on 16 July 2020.
The shortlist for the 2020 Miles Franklin Literary Award has been announced, and we're thrilled to share that Tara June Winch's The Yield has been selected.
Profoundly moving and exquisitely written, The Yield is the story of a people and a culture dispossessed. But it is equally a celebration of what was and what endures, and a powerful reclaiming of Indigenous language, storytelling and identity.
The Miles Franklin Award shortlist joins a growing list of accolades for The Yield, including Winner of Book of the Year, People's Choice and the Christina Stead Prize for Fiction at the NSW Premier's Literary Awards, the Stella Prize shortlist and the Victorian Premier's Literary Awards shortlist.
Speaking on behalf of the judging panel, Mitchell Librarian of the State Library of NSW and Chair, Richard Neville, said, 'The books on this year's shortlist, diverse in form and tone, all explore the effects of trauma. From familial stories of neglect and abuse to the national story of racial and cultural dispossession, these novels demonstrate powerfully how past trauma continues to inform the present'.
The Miles Franklin Literary Award was established by prolific author and feminist Stella Maria Sarah Miles Franklin, now best known for her first novel My Brilliant Career. First presented in 1957, the Award celebrates novels of the highest literary merit that tell stories about Australian life. The winner will be announced on 16 July 2020.
Read an extract from The Yield here.
---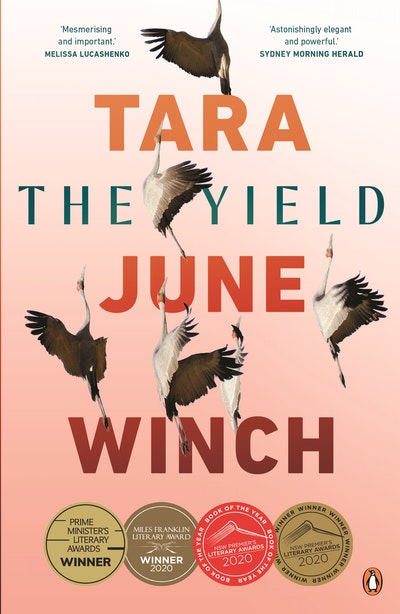 Winner of the 2020 Miles Franklin Award. Winner, Book of the Year, People's Choice, Christina Stead Prize for Fiction at NSW Premier's Literary Award. Shortlisted for the Stella Prize. Shortlisted for the VPLA. Just tell the truth and someone will hear it eventually.
Buy now
Buy now
---