Winners will be announced on 30 January 2020.
We are thrilled to announce that The Yield by Tara June Winch has been shortlisted in the fiction category of the Victorian Premier's Literary Awards 2020.
Profoundly moving and exquisitely written, The Yield is the story of a people and a culture dispossessed. But it is equally a celebration of what was and what endures, and a powerful reclaiming of Indigenous language, storytelling and identity.
The judges of the award said, 'Through three linked narratives, The Yield charts intergenerational trauma and explores the effects of colonisation on an individual's culture, rights and sense of self. Winch's weaving together of different voices culminates in a book rich with language and a strong message about the intersection between history and the present.'
The Victorian Premier's Literary Awards were inaugurated by the Victorian Government in 1985 to honour literary achievement by Australian writers. The awards are administered by the Wheeler Centre on behalf of the Premier of Victoria. 
The winners will be announced on 30 January 2020 in Melbourne.
Congratulations to Tara for her nomination, which falls within the UNESCO International Year of Indigenous Languages.
Read an extract from The Yield here. 
---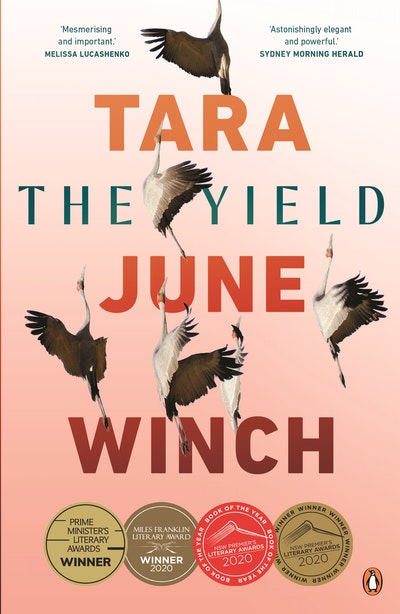 Winner of the 2020 Miles Franklin Award. Winner, Book of the Year, People's Choice, Christina Stead Prize for Fiction at NSW Premier's Literary Award. Shortlisted for the Stella Prize. Shortlisted for the VPLA. Just tell the truth and someone will hear it eventually.
Buy now
Buy now
---