A huge congratulations to Wiradjuri writer Tara June Winch on her recent achievement.
We are thrilled to announce that Tara June Winch's 2019 novel The Yield has won the Kate Challis RAKA 2021 Award.
The Kate Challis Ruth Adeney Koori Award, or RAKA, which means 'five' in the Pintupi language, is worth $20,000 and is awarded to an Indigenous artist in one of five categories annually, including: creative prose, poetry, script writing, drama and visual arts.
The award joins a long list of accolades for Winch which includes winner of the 2020 Miles Franklin Award; winner of Book of the Year, People's Choice and the Christina Stead Prize for Fiction in the NSW Premier's Literary Awards; shortlisted for the Stella Prize and shortlisted for the VPLA.
'I'm a Wiradjuri woman, who grew up on Dtharawal country. I want to acknowledge the Country on which you read these words, and acknowledge my fellow writers whose beloved work was published in the last five years,' Winch said.
'I also want to recognise those writers commended, my mentors, colleagues and friends – Tony Birch, Melissa Lucashenko and Kim Scott. I feel as if I'm only still at the beginning of my career as an interrogator and questioner of the past, present and future of ourselves and our nation, so it is a distinction that I will endeavour to work to, and pay respect to, in my ensuing works and years.
'I hope I can live up to this great honour. I'm thankful to the late Professor Emeritus Bernard Smith and I'm touched by his adoration for his wife's Kata Challis' work and life, and feel deeply moved to join the incredible lists of fellow First Nation artists and writers commended and bestowed with this prize.'
Profoundly moving and exquisitely written, The Yield is the story of a people and a culture dispossessed. But it is as much a celebration of what was and what endures, and a powerful reclaiming of Indigenous language, storytelling and identity. Get started with an extract here. 
---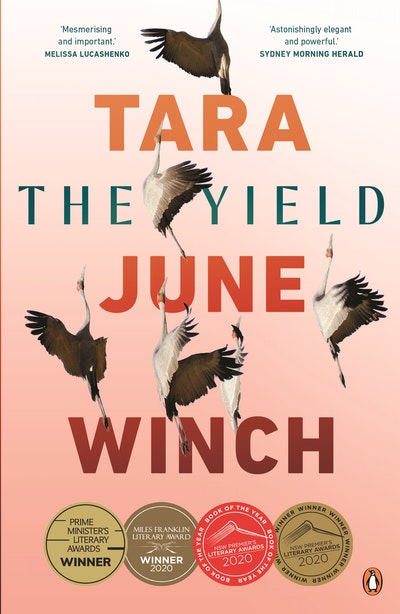 Winner of the 2020 Miles Franklin Award. Winner, Book of the Year, People's Choice, Christina Stead Prize for Fiction at NSW Premier's Literary Award. Shortlisted for the Stella Prize. Shortlisted for the VPLA. Just tell the truth and someone will hear it eventually.
Buy now
Buy now
---