Australia's number one picture book author releases The Tiny Star, a moving story about the journey of life.
Mem Fox AM will be celebrating the release of her stunning new book The Tiny Star at a series of events for parents, grandparents, educators and anyone inspired by children's books. From Where is the Green Sheep? to Ten Little Fingers and Ten Little Toes, Mem's books have been a part of people's homes and bedtime routines for generations. Drawing upon her career in literacy and books which spans over thirty years and forty books, Mem will reveal her inspiration from life and art; discuss the significance of sharing stories across generations; and share her infectious love of reading aloud to children.
A moving story about the journey of life, inspiration for The Tiny Star was first sparked in Mem while reflecting on the wonderful bond she shares with her grandson. The resulting book - brought to vibrant life with artwork by acclaimed illustrator Freya Blackwood - is an uplifting celebration of family, community and love: full of tenderness and comfort for any child or adult who might have lost someone special.
All tickets include a bespoke show bag, including a limited run art print from the book.
Puffin presents Mem Fox
Tuesday 1st October | State Library of NSW, Sydney
Thursday 3rd October | Centennial Vineyards, Bowral
Wednesday 16th October | Wheeler Centre, Melbourne
Thursday 17th October | Barossa Regional Gallery
Wednesday 30th October | State Library of Queensland, Brisbane
---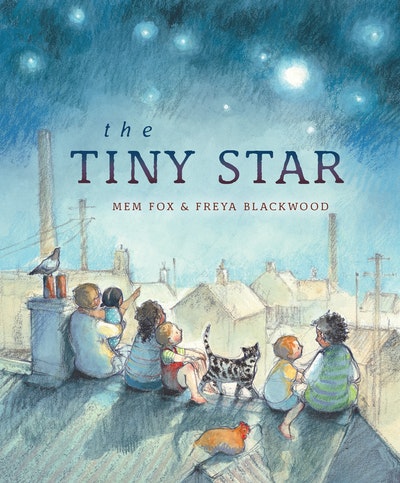 Big Chick and Little Chick are the best of friends. One special day they visit the zoo. What will they see? From bestselling author Mem Fox and gifted illustrator Andrea Edmonds, comes a celebration of friendship and discovery. 
Buy now
Buy now
---