Where is the green sheep? Grandparents, parents, teachers, librarians and children know the answer to this question! Fast asleep, of course. Where is the Green Sheep? is one of the many Mem Fox classics that is read to children in bedrooms, playrooms, back decks and front verandas.
In this very special event, Mem Fox and Trent Dalton launch Mem's new children's book The Tiny Star. Like many parents Trent has shared the love of reading with his children through stories written by Mem Fox. Their story goes beyond that of children's literature when Mem, a perfect stranger at the time, inspired Trent with words of reassurance to keep writing. These two award-winning writers will discuss fostering a love of reading between carer and child, sharing stories across generations, inspiration, life, and why writers must write.
Mem Fox has written over 40 books for adults and children including Possum Magic, which has sold over three million copies and is the bestselling picture book ever in Australia. Mem has been presented with many awards including an AM (1993); SA Great Award for Literature (2001); Prime Minister's Centenary Medal (2003); and she was shortlisted for the Australian of the Year in 2004. Her books include Where is the Green Sheep?, Baby Bedtime and Ten Little Fingers and Ten Little Toes, which was chosen as the official gift to Prince George from Australia upon his birth in 2013. The Tiny Star, Mem's latest book, is a touching story about the journey of life.
Trent Dalton is the multi-award winning author of the much-loved national bestseller and critically acclaimed, Boy Swallows Universe. He is a staff writer for the Weekend Australian Magazine and a former assistant editor of The Courier-Mail.
Join Mem Fox and Trent Dalton as they launch The Tiny Star in Brisbane and discuss the importance of reading, writing and literature at all ages.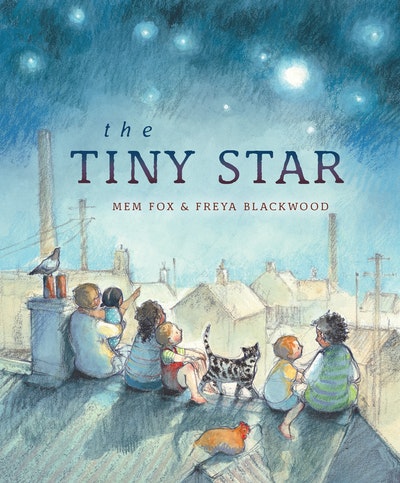 The Tiny Star
Big Chick and Little Chick are the best of friends. One special day they visit the zoo. What will they see? From bestselling author Mem Fox and gifted illustrator Andrea Edmonds, comes a celebration of friendship and discovery. 
Read more