Australia's number one picture book author Mem Fox and acclaimed illustrator Freya Blackwood will launch their first book together, The Tiny Star, at this very special event at the State Library of NSW. In conversation with longtime friend and literacy expert Wendy Bean, Mem and Freya will discuss their inspirations from life and art, the significance of sharing stories across generations and their shared love of reading aloud to children at an event for parents, grandparents, educators and anyone inspired by children's books.
Mem Fox and Freya Blackwood are two of Australia's finest award-winning picture book creators and the result of their collaboration is destined to become a modern classic. The Tiny Star has already been described as a 'simple and beautiful story about the cycle of life, told with the utmost tenderness. . . the love that shines from each page is almost palpable.'
How do we discuss the loss of a loved one with a child? Inspiration for The Tiny Star was first sparked in Mem while reflecting on the wonderful bond she shares with her grandson, and the thought of his grief were she to pass away. The book is an uplifting celebration of love, family, community and hope: stunningly brought to vivid life by Freya's illustrations, and told in the unmistakably wise and lyrical voice of Mem Fox.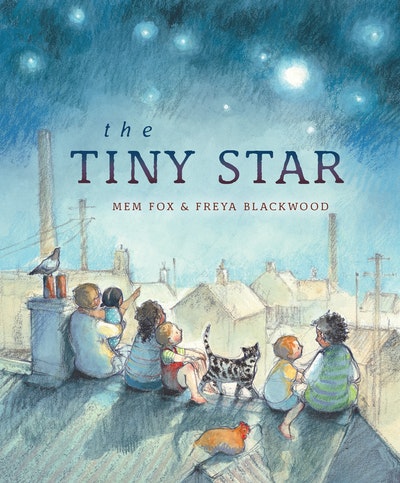 The Tiny Star
Big Chick and Little Chick are the best of friends. One special day they visit the zoo. What will they see? From bestselling author Mem Fox and gifted illustrator Andrea Edmonds, comes a celebration of friendship and discovery. 
Read more