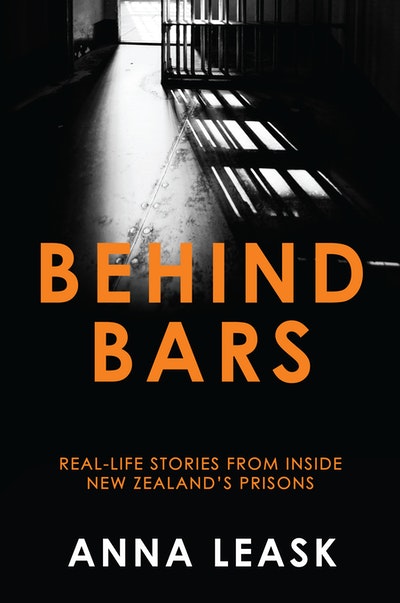 Published:

29 May 2017

ISBN:

9780143770268

Imprint:

Penguin

Format:

Trade Paperback

Pages:

272

RRP:

$35.00
Behind Bars
Real-life stories from inside New Zealand's prisons
Extract
A Day in the Life
Six-thirty in the morning. Every day. The sound of boots outside the door, the jangle of keys and the sound of metal being pushed into the lock, twisting and unfurling the cylinder, pulling the bolt out of place. Every day, the same sound, the sound of freedom — of sorts. The heavy door is hauled across, light and cold air pouring into the cell, and a voice on the other side calls out, something to the effect of good morning, wake up, unlock time. The inmate stretches, rolls over and opens an eye to see the guard in the open doorway. It's time to start another day behind bars.
You get up in the morning, shower, have your breakfast, get ready, clean your cell — that happens at all prisons, just the basic things like mopping and doing your rubbish, keeping it clean. Then you go for breakfast and by 8.30am everyone's off out to work or training. Every half-hour or hour they do a muster check, you get a couple of sandwiches for lunch and then at about 3pm everyone's herded back in to get ready for dinner. Most of the time you're locked back in your cell by 7pm — it's really weird in the summer because you're sent to bed and it's still light outside. You can read, watch television — some guys play guitar or draw or write letters — but that's it for the night. It's the same every day and it gets boring pretty fast so you have to find ways to keep busy. Night's not generally a quiet time in prison — the guys all yell out to each other, there's a lot of shouting and banging, it's not a peaceful place at all.
If you were put in prison, you'd expect to be monitored, supervised, and controlled — but you may be surprised to learn just how restricted life is behind bars. From the number of times you can flush your cell toilet in a day to the amount of time you get in the shower; the number of slices of toast you can eat at breakfast and what you can have on it; the books you're are allowed; how many blankets; how many pieces of writing paper at any one time; how much fruit you can keep in your cell . . . the list goes on. Life in prison becomes, for most inmates, a game of bending the rules and finding ways to fill in the time.
The routine in prison is the same day in, day out — it's all about routine. The only real difference to daily life behind bars is what the inmates are allowed to do during the day. As mentioned earlier, remand inmates don't have a lot of options, but if you're sentenced you can work, your employment governed by your security classification — and that makes a huge difference to prison life. Yes, some prefer to sit around and wait their lag out, but most people inside know the value of work. Not only does it while away the hours, it makes an inmate feel they are achieving something, which makes life behind bars much easier to cope with. Tony Hartley learned fairly quickly when he was first jailed that the best way to keep busy was to work. Work got him out of his cell more and gave him something to do that made his sentences pass much more quickly. During his first lag he was a wing cleaner, and he reckons that by the time he finished his last sentence he'd done just about every job on offer — cooking, cleaning, laundry. Staying busy and having something meaningful to do every day between 8am and 4pm kept him out of trouble and took his mind off his partner, his kids, his life outside.
If I could get employment in there I would. During my lag from 1995 to 1999 I started working as a wing cleaner, then I progressed my security clearance so I could go outside the wire. In the yard I supervised work gangs that were doing the gardening, mowing the lawns, that kind of stuff. After a while I got approached by prison management. You see, they knew I had technical qualifications — I was a trained electrical technician on the outside — so they offered me the job as the electrical technician for the entire prison. It was a great job, I had my own van to drive around in between the buildings with all my gear, my own radio so I could communicate with the guards, and I had the full run of the prison when it came to electrical faults. Employment in prison, it's what you make of it. You have a responsibility and there's a big amount of trust put on you as a prisoner in that type of job. It does help with the daily life side of things — you get a good rapport with the guards, you get to go round the prison and meet different staff and different prisoners, so that's like a change in environment, and everyone gets to know you. The thing I loved the most was that I was fixing things; I was making people's days a lot easier because I was fixing their problems. It's a sense of achievement — that definitely helps inside.
Other jobs I had — I was a laundryman, which is a really important job. It sounds insignificant but the guys always wanted to come in from a long sweaty day at work and have clean clothes and clean towels. And I was the number one cook. In prison you have a kitchen boss who is usually a qualified chef from the armed forces; he could be ex-army or ex-navy and he's taken a job at the prison. When he's not around, the responsibility for the meals is put on the number one cook. You are in charge, you have to stick to the rules and cook the right meals under the right guidelines; but when I was there you could dress it up a little bit and make it a bit more home style, which makes everyone a bit happier. You might have to cook baked potatoes, but instead of just having them plain you might put a bit of garlic butter on them — little things like that; you'd hear the guys say stuff like 'That's how my nana used to make it", and it's pretty cool.
Elaine Ngamu is another former inmate who worked her way through her time. During her second stint at Arohata in 1998 she scored herself what most inmates saw as the best job in the whole prison: working out in the garden. She could barely believe it when they asked her if she
wanted the job. What inmate would say no to spending the majority of their day outside, in the fresh air, in the sun, away from the dreary metal bars and concrete walls, away from the smells and sounds of other inmates? Hell, yes! She had privileges above and beyond all the other inmates, she had access to the entire outside of the prison — just not outside the gates. (Not that she was ever tempted to push her luck. One wrong move and she'd be back inside, and miserable all day, every day.) Even when it was winter, and the cold weather bit her skin and made her hands numb, she wouldn't have had it any other way. There was peace out in the garden, where she could do her thing and feel as though she was in a world away from the rough and noisy prison environment.
Every morning at 7.30, after breakfast, the guards would let her outside and she'd get to work. She never ran out of things to do before they hauled her back in at 4pm for dinner and lock-up.
It was the first time I had ever gardened and I just loved it. The first time I ever ate tomatoes was the cherry tomatoes I grew in prison. It was my job to tend to the gardens, take cuttings and plant them to start new ones off in the nursery. Every day we went off to work we would sing this song: 'We're a lumberjack and we're okay, we work all day for fuck-all pay'. It was great, though: we were allowed out there to work and they trusted us to do it. We could have cut the trees on the driveway all wrong and blocked it, but we didn't. Once a month the Parole Board would come to the prison and we made sure the trees along that driveway were perfect — once they pulled over and told us it looked beautiful, so that was good for us. It was really good for the body and mind being out in the fresh air and the sun. I got such a good tan and I was really muscly and I felt so good. I got out and everyone was asking me if I had been in prison or a health camp because I was glowing.
Ngamu had her own wee garage out in the grounds, with a fridge for her lunch and a kettle to make cups of tea when she took a break. It was bliss in a world that was, ordinarily, far from blissful. And she was allowed to pick a couple of other girls to work under her. In her words, it was the most envied job at Arohata. It had its downside, in that she was constantly asked by the other women to help them get their drugs in: with Ngamu allowed so close to the perimeter fence, their mates and men could fling contraband over the fence for her to pick up pretty easily. But she always said no. There was nothing that would make her risk her tiny slice of daily freedom. Out in the garden she didn't have to worry about prison politics, hierarchy, being on guard, standovers (intimidation incidents), or the other daily dramas and stressors that enveloped her inside the walls.
It's a well-known fact that teaching inmates new skills helps reduce recidivism when they get out: after all, if they have a skill they can use to make money, they won't have to go back to a life of stealing and offending to make ends meet. That's the goal, anyway. Corrections does its bit in this respect, making sure the jobs and training it offers inside match what is needed in the workforce in the free world. (All this work is voluntary, note, rather than compulsory.) So when they head off to work each day the inmates get to operate in conditions similar to those in outside jobs — mechanics work in garages, cooks in kitchens, and so on. Just under 60 per cent of all inmates work, some even outside the fence when they are approved to join parties doing contract work for local agencies and businesses.
There are literally hundreds of jobs available to inmates across the country, and the main options are obvious — kitchen, laundry, garden, cleaning; the mechanical garages where prison and other vehicles are serviced, repaired or tested; asset management, which involves painting and maintaining buildings and other prison property.
Other work options are less obvious. Some of our prisons are set on big plots of land with forestry blocks and plenty of room for farming. Christchurch Men's Prison even has a piggery run by the inmates, and both there and at Spring Hill Prison in the Waikato there are real working farms where calves and heifers are raised and sheep are tended year-round. Some prisons operate commercial nurseries where inmates spend their days potting and propagating to fill orders for external clients; others have pre-cast concrete yards where inmates can manufacture product for roads and water tanks; they can get involved in joinery, processing timber and making furniture; there's also the prison bakery. Inmates at Tongariro Prison process pet food at the Dog Roll factory, and the men at Spring Hill and Rolleston can try their hand at rebuilding damaged residential buildings in partnership with Housing New Zealand.
For those less keen to get their hands dirty, there's the prison print shop at Rimutaka, where inmates are responsible for both commercial printing and all of the information brochures and paperwork handed out around the prisons to staff, the public and those behind bars. The women's prisons offer a few more options — based not on gender, but on what's best for the particular inmates. All prison-issued clothes are made at Christchurch Women's in the sewing room — all prisons have the same-coloured uniforms, with no difference between what the men and women pull on each day — and specialised prison bedding comes out of the textiles room at Arohata. At Auckland Region Women's Corrections Facility (ARWCF), the newest of the women's prisons, things are more upmarket: a semi-commercial café services Corrections staff, and the barista inmates get to take a coffee back to their wing each day as a perk of the job. ARWCF is also home to the national commissary distribution warehouse, which operates like a commercial activity, where inmates are taught retail and practical skills such as fork-lift driving. Many of the jobs include on-site training, too, meaning inmates make money, kill time and get something to show for it at the end. They can complete workshops, all with theory and practical aspects, in carpentry, timber and joinery, painting, forestry, automotive, horticulture, engineering, infrastructure, small motors, hospitality, manufacturing, plumbing, and brick and block laying.
Working isn't just good for the mind and soul in prison — it can also be good for the bank balance. Inmates can earn up to $1 an hour for their toil, which is paid into their personal account and then used, primarily, for their weekly buy-up at the prison shop. The shop at Arohata, otherwise known as the canteen or commissary, is the inmatestaffed warehouse in Auckland, and it stocks basic grocery items that are distributed to prisoners. While inmates receive three meals a day courtesy of the government, anything else they want or need has to be purchased from the commissary. Each inmate can choose items from a list each week and have goods delivered to their wing — much like online grocery shopping for those of us on the outside. It's a pretty simple system: every prisoner has a trust account, which can accrue a balance of up to $70 — the same amount they are allowed to spend on their weekly shop. Funds are generally deposited by family and friends, but payment for work inside prison tops up the balance. A recent list from a general population block at Auckland Prison shows just what prisoners can get their hands on, and at what price:
Phone cards $5, $10 or $20
Pencils 25c
A4 writing pad $3.05
20 envelopes $2.50
10 stamps $10.00
Greetings card 85c
Playing cards $4.25
TV guide $2.40
2 AA or AAA batteries $6.35
Dove soap $2.90
Protex/Palmolive soap $1.90
Lux body wash $6.75
Lynx deodorant $6.05
Toothpaste $4.05
Sensodyne toothpaste $11.20
Toothbrush $2.35
Dental floss $4.85
2in1 shampoo and conditioner $5.35
Dandruff shampoo $7.40
Shaving cream $4.50
Hairbrush $3.55
Comb $1.30
200 tissues $2.75
Moisturiser $6.95
Sunscreen $13.50
Milo 310g $6.85
Instant coffee 90g $2.74
30 teabags $1.45
20 green teabags $4.30
Artificial sweetener $8.95
Apple 45c
Orange 75c
Banana 70c
Plain porridge 850g $3.65
Wheat biscuits 750g $5.95
4 soup sachets $2.00
4 packets beef or chicken instant noodles $2.40
4 packets spicy Thai instant noodles $4.35
Salted cashews 150g $4.95
Salted peanuts 400g $5.25
Sealord tuna $3.20
Muesli bars $3.10 or $5
Chips $2.15
Corn chips $4.10
Rice crackers $2.50
Rice cakes $3.20
Peanut butter 375g $3.15
Tomato sauce sachet 40c
Crunchie/Moro/Peanut Slab $1.75
Dairy milk bar $1.80
Chocolate fish $1.15
Milk arrowroots/vanilla wine/ginger nuts $2.50
Choc chippie biscuits $4.20
Tim Tams $3.55
Barley sugars $4.20
Party mix $2.25
Pineapple lumps $2.25
Strong mints/Fruit bursts $4.05
Among the most popular items are instant noodles, biscuits, chips, and tomato sauce sachets. The sauce was reintroduced to the list about a year ago, reportedly after a long and very conspicuous absence. Inmates said that for many years the only condiment they could buy was salt — and when you have bland prison sausages to eat, tomato sauce will make a great deal of difference to both the meal and general happiness. Corrections currently spends under $5 per prisoner on food each day, so it's no wonder most of them stock up on extras to make their meals more palatable. The menus are set nationally, so every prison has the same menu every day, in consultation with a qualified dietician to ensure meals fit both legislation and the Ministry of Health's food and nutrition guidelines. Corrections admit they bulk-buy to get 'better value for money'. For the prisoners this means a hell of a lot of sausage, mince and pie dinners — and a lot of bread. They get it with every meal: toast at breakfast (cooked at 4.30am by the kitchen crew, so it's more like old cardboard than food by the time it's served), sandwiches or bread rolls at lunch, and another couple of slices at dinner.
'There was always bread,' Ngamu said: 'Some of the bigger women used to hog it. The food inside wasn't great. I hate cooking so I was kind of okay with turning up and getting given three meals a day; that was fine by me, but it wasn't always the most edible stuff. We used to say it was 1001 ways to cook mince. And it always had onions in it — I hate onions so I used to sit and pick all the bits out before I could eat the food. God you get sick of mince.'
Details about food make up some of the more absorbing stories blogged by Inmate A, who is doing time at Paremoremo (Auckland Prison). Most days he feeds information out by phone to a friend, who updates a social media site with all the goings-on in his wing. (Inmates are, obviously, not allowed phones or Internet access, but there are no rules against friends and family posting on their behalf.) Inmate A blogs about the bigger issues, the frustrations with Corrections and the prison system in general, but the smaller stuff is by far the most fascinating. And it's the small stuff that means the most to prisoners — such as what happened to the toasted sandwich maker on Inmate A's wing.
Up at Auckland Prison, the men are served their three meals a day in their cells. (As an aside, Inmate A switched to the vegetarian menu a while back, sick of the daily sausages and mince that, in his opinion, were little better than dog food.) During the hour or so each day when the maximum-security prisoners are unlocked, they have access to a kitchen where they can make other food, purchased through the weekly canteen ordering system, to tide them over.
So when a new inmate destroyed the trusty toasty machine, there was trouble. The six foot three former bodybuilder was enraged to hear he was being moved to another wing. Inmate A watched as the
brute 'rampaged' along the landing to the kitchen area, picking up the toasted sandwich maker and hurling it down. The beloved appliance hit the concrete floor and smashed as the furious inmate went for the fridge, determined to see it suffer the same fate. He was overpowered by the guards, though, and the fridge survived. The next morning, he was riled up again and took to the phone in the wing, throwing it over and over again at a wall. Inmate A stepped in. He was 'sick of the bullshit', and the inmate was fast wearing out his welcome in the wing, so Inmate A wanted to stop him before someone else did in a way that would not end well. The angry inmate screamed abuse at Inmate A, calling him an 'old c**t', and threw a punch. Luckily for both inmates he missed, and he was tackled to the ground by a couple of the other men seconds later.
'Even in here, you have to behave with a certain level of respect for your fellow inmates. Being a bully gets you nowhere,' Inmate A said.
The bully-boy tactics angered everyone in the wing, but not more so than the breaking of the trusty Breville. Somehow, the men in A Block managed to get it going again, and their snack routine was restored. Not only that, but soon afterwards the sandwich maker was upgraded to a model that makes four at a time, which found a warm welcome in the maximum-security kitchen.
The inmates get pretty crafty in the kitchens, substituting and using alternative ingredients to make things they can't access through the canteen. One of the lifers up at Paremoremo impressed the wing by 'condensing' a jar of strawberry jam in the microwave until it turned to toffee; others have mastered cheesecakes made from yoghurt and biscuits.
Boredom is a big issue for inmates and guards alike — idle hands and all of that — and those on remand generally look forward to the time when they are sentenced and can access activities, training and work. Damien Grant found that harder to deal with than the violence.
During the day you're in the yards, so you're playing chess or crash, finding friends in that environment and talking to them. By the end of the second week I'd managed to get some cash and I'd been able to get someone to bring a heap of books in for me. So I'd either sit and talk to my cellmate or I'd read. You churn through books at a huge rate and you end up reading them twice. You could swap books with other inmates — I read some terrible chick lit, oh my God — but you read whatever is there just so you have something to do. On Sunday I would go to church to break up the day.
Remand was very transient, there were new people all the time. We'd be outside together most of the day and the exercise yards were tiny, so that was really rough. I had no contemporaries there — it was hard finding people to talk to that you could relate on a similar level to. That was a real challenge. There wasn't anyone like me, there weren't any white-collar criminals, so you end up talking to people from an entirely different world with an entirely different value system. You talk about girls and drugs and that sort of stuff, you talk about their world, which I found interesting.
What I ended up doing was getting people to talk about what they've done. It passed the time; people like talking about themselves, [and] that also diffused any potential aggravation or risk so it was kind of a self-defence mechanism. Oddly enough some of the harder guys, the more senior guys, once they were confident in talking to me, they were quite interesting — senior gang guys. Junior guys would talk about selling drugs, [and] the senior guys would talk about the commercialisation — how they ran their dubious criminal empires. I got to know some of those guys and formed a good relationship. In remand the system isn't really interested in you, but once you've been sentenced they are interested in you — how long are you here for, what are you here for, they want to talk to you, engage with you, and you feel like you are part of the system. That was good . . . before that, though, fuck it was boring. It was SO boring, there was nothing to do at all. Oh Lord, that just seemed to go on forever. By the time you're sentenced, though, you're used to it a bit more; by then the issues you have about fucking up your life, you've dealt with that — this is the world you're in, you've got to go with it, you've got to adjust.
Work was great for that: you were out there for the day cutting wood, working on fences with the other inmates. You get to know them, you get to work with local farmers — you were part of a community. You'd chat with the guards, get to know them. One day one of them said to me, 'Grant, can you use a chainsaw?' And I said, 'Sure, boss,' so they sent me and an older guy — a really gun guy, fuck he was good value — out to cut trees. He looked at me and said, 'Come on, Grant, you don't know how to use a chainsaw, do you?' And I laughed and said, 'Not a fucking clue what I'm doing,' and he laughed and said, 'Don't worry, I'll teach you.'
Ngamu and her sister Georgina Ryder were banged up together with another sister, Karen, for a fraud they were all jointly convicted of. It was possibly the first time in New Zealand that three sisters had served time concurrently in the same facility. For them, boredom was the worst. Ngamu said Karen would count the days until her release, but for her and Ryder that was no help at all: it just confirmed how long they had to go. So they subscribed to the 'keep busy and time will fly' school of thought, and Ryder, a former netball champ, wasted no time in getting a ball and bibs for the women.
'I used to see everyone so bored, so I decided to start a netball team. It got pretty serious; we used to train and everything. Everyone wanted to play and the guards loved it because it kept everyone occupied. In the afternoons the call would come over the loudspeaker — netball or lock, netball or lock — and that was the deal. You played netball or you were locked in your cell. The screws would even play, but if we were beating them there would conveniently be a code red so the game would be abandoned and we couldn't claim the win. We got bibs and balls and it was great, the women loved it and I loved it — I was selected for the New Zealand indoor netball team when I was younger, so it was great to be able to use that inside,' Ryder said.
'I wanted to keep as busy as possible in there. Every morning I would get up and I would have a cigarette and a coffee and then I'd go out to the netball hoop. I'd do 100 shots at goal every day, just to keep busy. I'm not the sort of person who could just sit in there.'
When Ngamu was convicted of fraud in 1999 and sent to Arohata, she found herself surrounded by women serving life sentences. She was well versed in prison life by then (it wasn't her first lag, nor would it be her last), but being put in with a wing full of lifers — mostly killers, and mostly high-profile inmates — was a new experience for her. Ngamu was fascinated by the women: she didn't fear them, and had no problem quizzing them on why they were in. What did you do? Why did you do it? These were her favourite questions, and for the most part she got answers, the real stories behind the big headlines.
She recalled being in the library one day and asking a murderer what her story was. The other woman launched straight into all the gory details — she even re-enacted it for Ngamu, and for the other women who had turned to listen. She described getting a rope and looping it around her victim's neck, pulling it tighter and tighter and then using her foot to push against his shoulders to give her more force so she could finish the job. The women all watched, transfixed, as the killer acted out her deadly attack, yelling, 'Die, you bastard!' at her imaginary victim, just as she had on the day of the murder. It was a ghastly sight, seeing the woman so coldly show the group how she had executed a man; but it didn't quell Ngamu's fascination with the killers she was living amongst. Her sister Georgina was the same. Ngamu recalls how they shared a cell at Arohata — an arrangement that both helped the women cope and drove them batty at times — and Ryder used to invite the lifers into the cell for a cuppa and ask them all about their crime.
One day she invited a woman in — we called her Little Mama — and I said, 'What happened, why are you in here?' She told us her story. She had thrown an iron at her partner and it caved his head in. That didn't kill him, though, so she suffocated him, and when he was dead she hid him in the boot of her car before getting rid of him. I asked her why she didn't just call for an ambulance after she threw the iron, why she didn't get help if he wasn't dead. She said it was too late and she did the only thing she could . . . I just wanted to know that kind of stuff. I'd never met people like this before; it really fascinated me.
So some inmates work, others exercise and some simply laze their way through each day. But whatever they are doing they are monitored, checked and supervised, with the guards taking muster, counting heads to make sure everyone is where they should be and doing what they're supposed to be doing. The count is fed back to the central control room, and if any numbers are out, lockdown is enacted until every inmate is located and ticked off the list.
Nighttime is cell time. Generally, it's up to the inmate what time they turn the lights out, and as long as they behave, the guards won't flick the main switch outside and throw them into darkness early. The guards' checks never stop: they're there every hour or so during the night, peeking through the flaps on the cell doors to make sure their criminal charges are present and breathing. Ngamu recalled the irritating nighttime checks that ensured no one ever got a decent, unbroken sleep. It's a story told often by former inmates.
'Every hour the guards open the peephole, check you, and then, usually, they close it again gently so you don't wake up,' said Ngamu. 'But some of them are mongrels and slam them shut or switch on the main light. You have your own light switches in your cell and you can choose when to turn them off and on, but there's a master switch outside so, if you've pissed off a screw, quite often they will flick the light on during night-time checks and leave it on and you can't do a thing about it. When they do their checks they need to see part of your body, otherwise they turn the light on or come right in to make sure you haven't escaped. Inmates get pretty wise to it and if you like sleeping with your face covered or your head under the blankets you learn to leave a foot hanging out the end so they don't charge in and wake you up.'
There's no arguing — prison is a bleak place to be. But there are certainly some lighter moments. A gangster jailed for impersonating a police officer had his wing in hysterics when he hijacked a guard's radio. According to Inmate A, George Whichman was on his way back from the medical unit when he pinched the radio and used it to make a series of code blue calls — the code used for an emergency — across the prison. Every time a code blue is called, staff drop everything and scatter, which was highly entertaining for the inmates. Eventually Whichman's voice was recognised by one of the prison staff, and the fun was over. It may have been short-lived, but it broke up the monotony of the day, something inmates seem to crave and really enjoy when it happens.
Whichman is said to be one of the characters at Paremoremo, with his escapades on the outside almost as popular as his hijinks on the inside. He rose to infamy when he was released from prison on parole, only to be hauled back into a cell after a few hours when he was caught drinking with gang members, in violation of his parole conditions. To add to the novelty of Whichman's tale, the police were forced to Taser him during his arrest, no doubt earning him a few more notches of jailhouse status.
Church every Sunday is another highlight in New Zealand's toughest prison. The men are not necessarily religious or God-fearing, but the Sunday service allows for a break in routine, something different to do and a chance to exercise their lungs. It always gives Inmate A a laugh to see the guys heading off to 'worship' on a Sunday morning.
'Sunday morning and 11 inmates out of 48 in the unit are off to church, some clutching bibles. William Bell (the infamous Mount Wellington RSA triple murderer) is always first out the door — although the biscuits may be a motivator for him . . . They're good singers, I can hear them from the room where I work,' he said.
Church services used to be held in a purpose-built chapel up at the prison, but Inmate A said that was taken over by Corrections for the tactical response team, effectively a riot and serious incident squad, and now the lads have their weekly service in a meeting room. He reckons that after attending church of a Sunday the inmates are 'very well behaved' for much of the following week.
So what about birthdays and other special occasions? Inmate A 'celebrated' a milestone birthday during this stint in prison — he's done a few over the years — and he was thrilled with the way his wing mates marked the occasion. He went off on the day for a meeting with the head prison guard for the wing and when he returned he was treated to a loud rendition of 'Happy Birthday' and a haka from the other men. The men then presented him with a bit of a shout, bikkies and the like that they had pooled their cash together to buy. One man who is in for 15 years on a drugs charge organised everyone, another serving an indefinite sentence of preventive detention gave $15 from his meagre $2.70 per week inmate's allowance towards the party supplies, and hardened offenders from warring gangs worked together on the festivities.
'The officers didn't know what to make of it,' Inmate A recalled.
---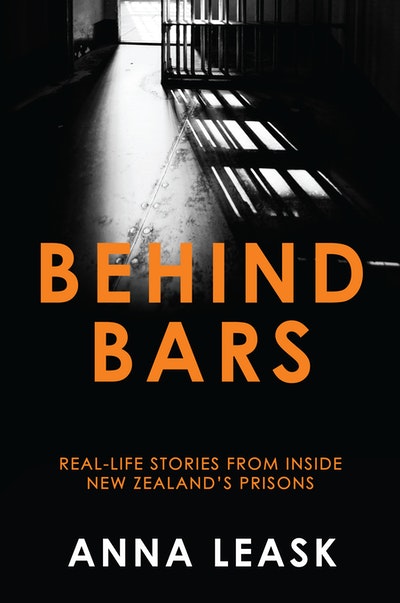 A raw, revealing and powerful account of life inside, as told by prison inmates.
Buy now
Buy now
---