Journey to the English Cotswolds with your book club in the latest heartwarming family drama from Josephine Moon.
Josephine Moon has a knack for writing about food, particularly baked goods, that will leave you craving the smell of freshly baked bread or the taste of apple crumble straight out of the oven. The Cake Maker's Wish is no exception, and features cake maker and single mum Olivia uprooting her family for a new start in a picturesque English village. Life in the little town isn't always sweet and simple, however. Will her son finally get to meet his Norwegian father? Will Olivia be able to move on from a traumatic event that tore her loved ones apart? And will life dish up some romance she didn't even know she was craving?
Bake something delicious, make a cup of tea and then settle in for a fantastic discussion with your book club pals.
Discussion points and questions:
Olivia moves Darcy to the other side of the world in the hope of finding a family for him. Discuss the ways in which she does and does not succeed.
In your opinion, is the idea of the Renaissance Project unrealistic or ingenious?
What was the intention behind the saboteur's actions?
What do you think it really means to be part of a community?
Darcy's birthday party is a potent scene in the book. What do you think of the behaviour of the children and the adults involved? What do you think makes people act so cruelly?
In what ways does Olivia support her son?
Which male love interest did you prefer – Helge or Grayson? Do you think Olivia made the right choice?
Discuss the transformative power of friendship in the novel as it plays out for both Olivia and Darcy.
Discuss Clarence's determination to restore the village when he doesn't seem capable of mending the rifts in his own family. Is there something ironic in this attempt?
What are the trademark characteristics of Josephine Moon's novels? Which book of hers is your favourite?
---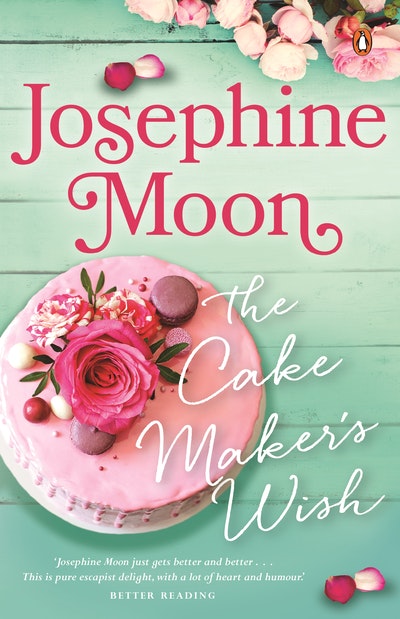 An uplifting and heartwarming novel from the bestselling author of The Tea Chest.
Buy now
Buy now
---