A sparkling (and heart-breaking) Australian romantic comedy to read with your book club.
The Last Love Note tells the story of Kate Whittaker who learns to live and love again after her husband's death.
When Kate and her boss, Hugh, become stranded in a sleepy hamlet north of Byron Bay, she finally has a chance to process her grief. Caught in a tangle of loss, love and unexpected longing, Kate wonders if she can risk her heart again.
But when it becomes clear that Hugh holds the key to a secret from her past, Kate begins following a trail of scribbled notes that just might be able to set her free.
This romantic comedy is rife with discussion points for your book club. It'll break your heart into a thousand shards and piece it back together again.
Get the snacks ready – there's plenty to talk about!
Discussion points and questions
'What a precious escape this was.' Kate feels like her ride on the motorbike is a break from her grief. How does meeting Justin shake things up for her?
What is it about death and grief that we find so difficult to talk about?
How do you build your own identity and dreams within a long-term relationship?
If you lost a partner, what do you think would be the hardest part of meeting someone new?
Kate worries that widows are always judged when they fall in love again. What do you think drives this judgement?
What are your thoughts on the question Cam asked Hugh? 
Do you think Hugh did the right thing, keeping the secret from Kate? What would you have done?
How might the novel have played out differently if Kate's loss had been sudden instead of gradual?
What was the saddest moment in the novel for you? 
Grace and Hugh looked good 'on paper'. If it wasn't for Kate, do you think they could have made it? 
They say to 'write what you know'. Based on that advice, if you were going to write a book, what would it be about?
What dreams have you been deferring that you'd most regret if time ran out?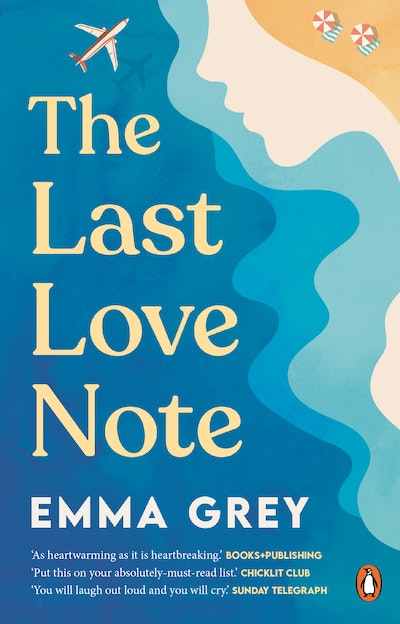 The Last Love Note
A new paperback edition of the sparkling Australian romantic comedy that has captured the world's heart. SELECTED AS A BOOK OF THE MONTH BOOK CLUB PICK IN THE US.
Read more