Take your book club to Venice with the new romantic drama from multi-award-winning author Barbara Hannay.
A year after her husband Leo's death, widow Daisy invites her three adult children to join her for a holiday in beautiful Venice. It will be wonderful, her chicks under one roof again in their father's birthplace. But is it possible to recapture the past?
Discussion points and questions:
For Daisy and her family, coming together in Venice brings unexpected challenges, including Leo's secrets about his past. Why did he hide the truth from Daisy? Do you think this was a mistake?
Daisy decides that parents of grown-up offspring walk 'a very fine line between meddling unhelpfully and giving wise, use­ful advice.' Do you agree? Have you experienced this kind of difficulty in your own life?
How do each of Daisy's children change and grow during their time in Venice?
Bronte has made sacrifices for her husband's career. Do you think this happens often for women? What about men?
If, like Anna, your child showed promising talent as an artist, actor, or musician, would you encourage her to follow her dreams, or would you urge her towards more 'sensible', 'safer' options?
Which member of the Benetto family did you relate to most? Who did you relate to the least?
Predict the future for Ellie and Zach. Explain why you think this will happen.
At the beginning of the novel, Daisy hoped that in time she would be 'one of those very capable widows she admired in books'. Do you think she grew stronger?
What thematic similarities did this novel share with Barbara's previous novels?
Have you been to Venice, or is it on your bucket list? Did this setting suit the storyline?
---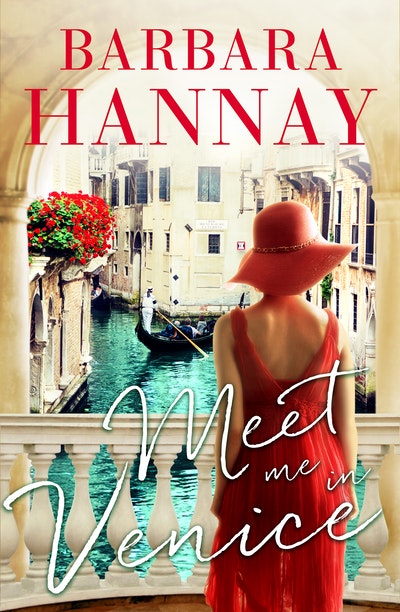 The new romantic drama by multi-award-winning author Barbara Hannay.
Buy now
Buy now
---