The Sister's Gift author on finding the 'emotional core' of her latest novel. 
I first pitched the idea for this story to my editor well over a year before I actually sat down to write it. Originally, I had planned to write about a woman approaching fifty who has lost everything – her marriage, her job and her home – and she needs to start over again. I imagined her moving to a small cottage in the country and meeting a young woman who was also a little 'lost' and possibly pregnant. I thought that together the two of them might form a bond that healed whatever was lacking in their lives.
I always need to know the emotional core of my stories before I start, even if the settings and other details are vague. I set this idea aside, though, during the months while I wrote Meet Me in Venice, but this story was always there in the background, nagging away. At some point during those months, the nagging suggested the possibility of including a surrogacy. Some years earlier, I had written a short category romance about a surrogacy arrangement, but I had never explored the ongoing ramifications of this transaction into the decades that followed.
Now, I found myself wondering if this woman, Freya, who's just lost everything and is at rock bottom, might have once given birth to a surrogate baby? Might she feel a need to make contact with this baby who is now an adult with her own goals and problems?
I can't remember the exact point when I realised this scenario would be even more powerful if the surrogacy was a transaction between family members. But family connections are always a source of powerful emotions, and a deeper emotional problem was exactly what I was searching for. Around the same time, I was hunting for a setting. I toyed with the idea of somewhere exotic overseas, or possibly a tourist attraction like the Daintree, but none of these ideas really called to me. And then, seemingly out of nowhere, I realised these emotions should be played out on Magnetic Island.
Magnetic Island. Photo credit: Barbara Hannay.
A sense of place is important to me, so I like to be familiar my settings and, having lived in Townsville on and off since 1972, I'm very familiar with Maggie, as we affectionately call this gem of an island on the edge of the Coral Sea. It's only a twenty-minute ferry ride away from the city and I've lost count of the many family holidays we've enjoyed there. For several months, we actually lived on Maggie while one of our homes was being built. More recently our younger son was married there.
It's the most beautiful island, as you'll discover if you read The Sister's Gift. I thoroughly enjoyed describing the jewel-like beauty of the many small bays, as well as the boulder- and pine-strewn headlands and the sleepy, tropical seas that lap the shores. The island is also quite small, with clusters of close-knit communities, not unlike a string of little country towns or villages. In other words, it's a community where secrets are hard to hide.
This, ultimately, would lead to trouble, especially for the two sisters, Pearl and Freya. But then, trouble is exactly what we storytellers love to heap on our characters. So, once I had these basic details in place, I happily dived into their tale and, after that, the characters obligingly took over.
Magnetic Island. Photo credit: Barbara Hannay.
I should add that this help from my characters does not happen with every book I write. Sometimes the writing process feels like giving birth to a pineapple. I'm incredibly lucky, though, that my husband is also a writer and he's a very patient brainstorming partner. So, for us there are many conversations on the verandah, in the car, or while out walking, where we throw around ideas, many of which never see the light of day. And, bless him, he always calms me down when I'm absolutely sure the story will never work – which happens at some point in every single book.
This time, to complicate matters, I was writing The Sister's Gift in the midst of selling up our property on the Atherton Tablelands, where we'd been happy hobby farmers for more than a decade, and moving back to Townsville. It was a distracting time of mixed emotions, and I wouldn't have been surprised if my muse had gone on strike. To my delighted relief, however, I found that sitting down with Freya and Billie, with Pearl and Troy, and the hunky heroes Seb and Dan, was like having a cuppa with old friends. Their story just spilled onto the page.
On reflection, I'm wondering if my own emotional journey at the time actually helped keep my muse on high alert. We had made wonderful friends on the Tablelands, so the farewells were bittersweet, but we also now had the excitement of finding a new home, while returning to old friends and to family in Townsville. However it happened, I'm very grateful that this story unfolded so painlessly, and I hope readers love it as much as I do.
Of course, this year, 2020, with a pandemic causing havoc and heartache, we have a whole new set of distractions and challenges. But that's another story.
---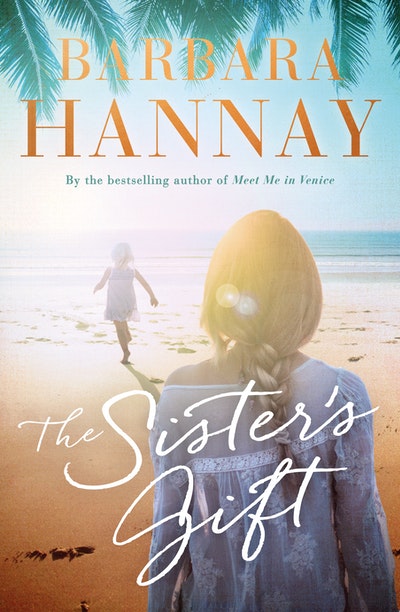 The heartwarming new family drama by the bestselling author of Meet Me in Venice.
Buy now
Buy now
---