Experience heartbreak, hope and healing set in country-town Australia with your book club.
Sydney journalist Chloe Brown is painfully aware that her biological clock isn't just ticking, it's booming. When her long term boyfriend finally admits he never wants children, Chloe is devastated. Impulsively, she moves as far from disappointment as she can – to a job on a small country newspaper in Queensland's far north.
The little town seems idyllic and Chloe plans to regroup and, possibly, to embark on single motherhood via IVF. But she soon realises that no place is free from trouble or heartache. The grouchy news editor is a former foreign correspondent who has retreated after a family tragedy and Emily, the paper's elegant, sixty-something owner, is battling with her husband's desertion. Meanwhile, the whole town is worried when their popular young baker disappears.
As lives across generations become more deeply entwined, the lessons are clear. Secrets and silence harbour pain, while honesty and openness bring healing and hope. And love. All that's needed now is courage...


Discussion points and questions:
Chloe is devastated when Jason asks: 'What makes you think you'd be such a great mother?' How are the different perspectives on parenthood and its challenges explored throughout the novel?
What do you think are important qualities in a parent? Does this story perhaps ask whether any of us really knows?
Several characters are impacted by grief. Who are they and how are their steps towards healing revealed?
Bree's story is told mostly through her diary extracts. Discuss other novels where letters and diaries play a major role.
At a very early age, Izzie learns to put on a brave face. What were the circumstances that caused this? How did her courage and her British 'stiff upper lip' affect her relationships with others?
What, if anything did you know of the women who flew huge bombers for the Air Transport Auxiliary during World War II? Do you think they deserve wider recognition?
The author paints an idyllic picture of life in a small country town. Do you think this is realistic? Do you imagine Finn and Chloe staying in Burralea after Bree finishes school?
The history of Emily and Alex's relationship is told in reverse. Do you think this is an effective literary device?
Why do you think this book is called The Summer of Secrets? Discuss the many secrets the story contains. Are some secrets more justified than others?
Discuss the similarities between this novel and other books by Barbara Hannay.
---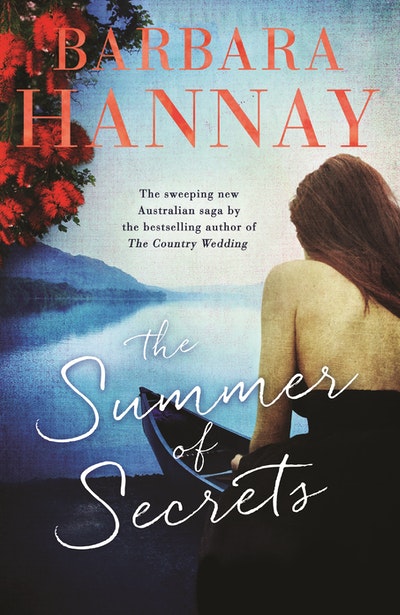 The sweeping Australian saga by the bestselling author of The Country Wedding.
Buy now
Buy now
---