The Meet Me in Venice author takes us through what inspires her, why she loves Venice and her travel tips. 
Does your own family inspire characters in the book?
I'm fascinated by family dynamics, especially the impact of birth order, both for me and my sisters and for my own kids, so those observations found their way into the book. And family movies are a favourite form of nostalgia for the Hannays, so again there's a scene in the novel that came straight out of our lounge room and onto the page.
What was it about Venice as a location for this book that captivated you?
I first visited Venice at the end of a nine-week holiday in the UK and Europe, and although I had loved the romance of so many of the places we'd already been to – Cornwall, Scotland, rural France, coastal Spain – Venice seemed to offer yet another level of enchantment. Admittedly, by then it was late November, heading into winter, and the tourist season was winding down, which meant that Venice wasn't as crowded as it is at other times.
I think it was the utter uniqueness of this water-based city that totally captivated me. This ancient city of islands poised on stilts with canals instead of streets was such a total contrast to the dry tropics of Northern Australia where I'd spent most of my adult life. And then there was the architecture, the cathedrals and galleries, the beautiful glass, the ever-present reminders of Medieval history, the art and music. It was all so beautiful and impossibly romantic.
In addition, we visited Venice during the high tides, the acqua alta, and even as we were having breakfast in our hotel's dining room, waiters were rolling up carpets and setting chairs on tables before the Grand Canal crept right inside the hotel. Drama, beauty and history. How could I not fall in love?
Do you plan your novels before you start writing?
I don't plan in great detail. I like to have a starting situation that I know will have big emotional repercussions and then I find the characters and a setting to suit. I prefer to have a few plotting guide posts, so I have a vague idea where I'm heading, but I'd be bored if I knew everything in advance. I'm happiest when I can surprise myself along the way.
Do you have any top tips for travelling in Venice?
I think it's definitely best to avoid the peak tourist season. Venice can be very crowded, especially with all the massive cruise ships that call there these days. Try to give yourself at least a day or two to wander in the back streets (calle) to discover the cafes, churches and campos away from the main tourist spots. Try to hear some Vivaldi. It will never sound better than in the famous composer's home town.
Any interesting travel stories to share?
One of my most interesting travel experiences would have to be attending the very first Women's Fiction Festival in Matera in Southern Italy (right in the heel of the boot). Matera is the world's second-oldest city, after Damascus, and it's famous for the Sassi district, the oldest area where the hills are studded with ancient cave dwellings that have been carefully preserved.
As in so much of Italy, the sense of history is all-pervading. As you follow narrow cobbled streets and stairs, every turn, every archway or door opens to yet another vista of incredible ancient architecture.
Here I saw fig trees with ripe fruit growing out of rock walls. I ate simple but memorable meals such as sage pork sausages with a salad of green tomatoes.
My bedroom was a cave, now painted pristine white, that could have been occupied by families for thousands of years. And above the city, the skies were the bluest I've ever seen, home to massive flocks of European birds of prey on a migratory journey to North Africa. All this in the company of fab women writers from all around the world ensured that this conference was an unforgettable experience.
Your husband is also a writer, do you help each other with your manuscripts?
Absolutely. From the start, when I printed out my very first attempts at a novel, my husband, Elliot, has been my champion.
'You can do this,' he told me with such conviction that I believed him. And now, twenty years later, I still need him to tell me that with every single manuscript.
Self-doubt is the curse of all, or at least most, writers, you see. So although Elliot worked as a professional journalist, editor and speechwriter, when he came to write his memoir (The Colt With No Regrets, to be published later this year) he was happy to let me help him with structure and character development. We both feel very lucky that we share this interest.
---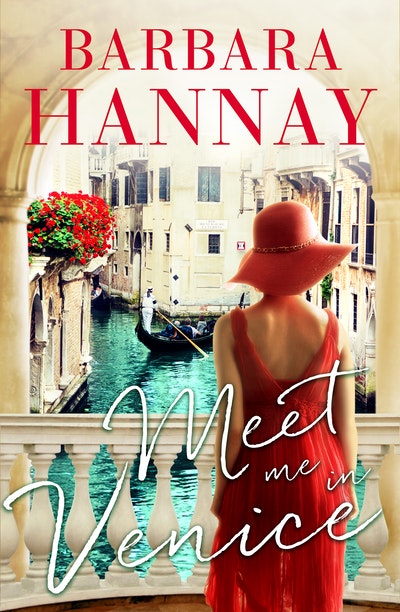 The new romantic drama by multi-award-winning author Barbara Hannay.
Buy now
Buy now
---