Gem is a little witch simply itching to make magic – but no matter how hard she tries, something inevitably goes wrong. When she accidentally travels to a new town, she must pluck up her courage, make new friends and help the townspeople solve their problems.
Little Gem is the first book in an all-new junior fiction series by Anna Zobel that newly independent readers aged 7 and up will adore. Follow along with our mischievous witch heroine and experience all of the hilarious yet sweet trouble she gets into! Little Gem is full of heart and humour, plus some valuable life lessons – here are a few reasons why we love Little Gem, and its plucky protagonist, so much. 
It's funny and lighthearted
Little Gem is the perfect book for new readers, as its subject matter is light, fun and full of humour. Ease them into their reading journey with this adorable story. The first few chapters of the book see Gem crash-land into a new town when a spell goes very awry. As she discovers her new surroundings, she meets a whole host of new friends and is called upon to solve an interesting mystery . . . Of course, as a result, many quirky events and undeniable laughs ensue!
Gem exemplifies positivity and hard work
Little Gem is full of sweet moments, many of which are due to our protagonist Gem's positive, can-do attitude. Although she's all of a sudden in a new environment and knows no one, Gem is committed to finding her way home, without a tear or a worry in sight! When she's asked to help solve a mystery by the cafe owner, Mrs Silva, Gem resolves to try her best and lend a hand. Nothing deters this little witch! Underneath everything, Gem's story is about how a positive attitude can transform any situation.
It celebrates people of all kinds
The characters you'll encounter in Little Gem are from many different walks of life. From Mrs Silvan to young waitress Amira and dad-and-son team Renzo and Mr Donatello, the people you'll meet in this beautiful book are all unique. Gem makes friends with absolutely everyone she meets, including adults, showing how special intergenerational friendships can be, and that we can all be friends, no matter our differences. Oh, and did we mention there's a ghost?
Gem shows us how to be resilient
Throughout the book, Gem is faced with many setbacks, whether it's a magical mishap or an obstacle along her journey. But she always picks herself back up again, no matter the circumstances! Gem shows readers how to learn and grow from mistakes, and how to have the strength to keep going, even when things start to get hard. These important traits for little ones are subtly woven into the story without seeming too obvious or didactic. For instance, when Gem accidentally messes up a spell and turns an important map to flames, she doesn't give up, but instead comes up with a whole new way to do things and forges ahead happily.
It balances text with images for an engaging read
One of the best parts of junior fiction is illustration. Kids will love the gorgeous images by author/illustrator Anna Zobel that are peppered throughout Little Gem. Not only do these elevate the story, giving life to the words and helping readers envision the characters and setting, but they also assist with literacy. By linking text and images, little readers are more likely to infer the meaning of new words and build on their vocabularies. What a win-win!
An ideal read for wannabe witches and wizards alike, ages 7 and up, Little Gem is out now – available at all good bookstores. Plus, be sure to keep your eyes peeled for the exciting sequel, Little Gem and the Mysterious Letters, out in June 2021.
---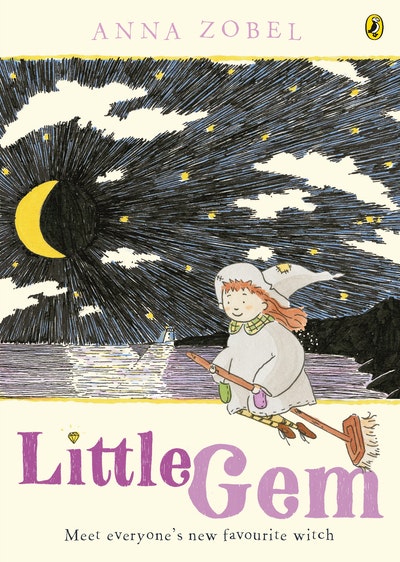 An adorable and charming new children's series that is a sparkling gem of a read for anyone who loves Polly and Buster or Mummy Fairy and Me!
Buy now
Buy now
---
---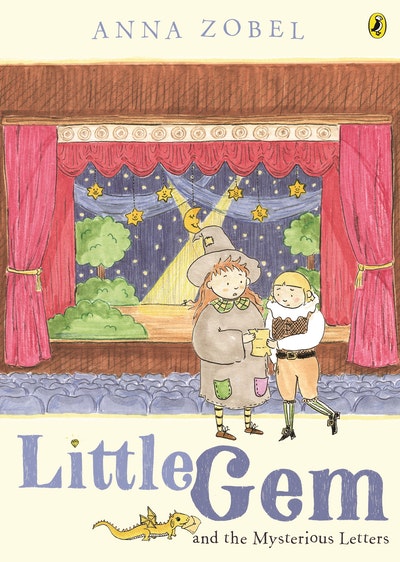 An adorable and charming new story about everyone's favourite witch Little Gem. A sparkling gem of a read for anyone who loves Polly and Buster or Mummy Fairy and Me!
Buy now
Buy now
---