Five terrifying facts from Andrew Byrne's The Pretty Girl Killer.
The Pretty Girl Killer is journalist Andrew Byrne's chilling and definitive true story of one of the world's most extraordinary serial killers, infamous in both Australian and American criminal history. 'Christopher Bernard Wilder, born in the leafy suburbs of Sydney, was the perfect model of an Australian playboy, who became the most wanted man in America and the perfect model of a psychopathic killer,' Byrne writes in the book's introduction. 'How this surf-loving son of a decorated naval war hero grew up to become a sadistic monster, slaughtering as many as sixteen women, is as fascinating as it is frightening.
'The ruthless and terrifying Wilder had been sexually harassing, molesting, abusing, kidnapping, torturing and murdering young women and girls for over two decades when he went on the run in one of the most notorious killing sprees in US history. On his frenetic final odyssey, Wilder would drive thousands of kilometres, crisscrossing the US, abducting and murdering a string of innocent victims. He had more than 500 FBI special agents and hundreds more local sheriffs and police officers pursuing him in the country's biggest ever manhunt.'
Yet despite the extent of his offending, and the flood of law-enforcement professionals on his tail, time and again Wilder evaded arrest. And even when caught, he found ways to contort himself through legal loopholes to remain free to offend, and offend again.
As revealed in The Pretty Girl Killer, Wilder's story is cautionary tale of a psychopathic mind gaming an overwrought system. Here are five of a multitude of chilling facts that surfaced through Byrne's telling of this hunt for one of the world's most monstrous serial killers.
1. It possibly all started here
During his murderous spree in the US in the 1980s, serial killer and Australian ex-pat Chris Wilder may have become America's most wanted man. But, as a prime suspect in the infamous 1965 Wanda Beach murders of Sydney schoolgirls Marianne Schmidt and Christine Sharrock, it's possible that his killing began right here in Australia.
2. He was a brazen sexual predator
Wilder met twenty-year-old Christine Paluch at Sydney's Palm Beach in 1967. And despite his escalating sexual predation – including an early attack on Christine, and another attempt on her mother, Marie Louise – thirteen months later they married. Wilder's sexual and psychological abuse intensified rapidly. On Valentine's Day, 1969, the couple were approached by two detectives, who had been investigating Wilder after an alleged sexual assault of a teenage girl. To Christine's surprise and humiliation, Wilder admitted to each allegation. But despite his confession, and case history of sexual violence to that point, the young girl refused to give evidence and the charges were dropped.
3. He was aided by poorly managed investigations
Five days after Wilder's Valentine's Day confession, Christine and her mother walked into a Sydney police station claiming to have information to support Wilder being the Wanda Beach killer. A detective forwarded details of the women's accounts to the Wanda Beach investigation team. Despite striking similarities – in terms of physical description and psychological profile – between Wilder and the believed perpetrator of this horrific crime, it took detectives a further nine months to pay a visit to Wilder's family home. That's when they learned he'd started a new life in the USA.
4. He was a master of charm and deception (mostly)
Wilder narrowly avoided incarceration for a number sex crimes in the US, including an assault on a sixteen-year-old girl in Florida in 1977 – seven years before his killing spree started in earnest. Wilder was arrested, charged and ordered to complete two psychological assessments before trial. In one of these interviews, Dr Geraldine Boozer reported: 'He experiences episodes of extreme emotional upheaval, he is basically psychotic and in need of treatment… He presents a facade, in an interview, that covers his underlying psychotic orientation. At this time, he is not safe except in a structured environment and should be in a resident program, geared to his needs.' The other assessment rendered Wilder 'not dangerous to others'. Ultimately, the jury heard neither account. Wilder was acquitted of all charges.
5. It might have worked out much differently
In December 1982, while in Australia visiting his parents, Wilder approached two fifteen-year-old girls at Sydney's Manly Beach, claiming to be a photographer. He then submitted the girls to an hours-long ordeal, in which he photographed them in various costumes and naked at locations across Sydney. He eventually released the girls at Central Station. After a tip-off from some of the girls' friends, the police located Wilder at his Kings Cross accommodation. Wilder, once again, agreed to every allegation levelled against him. A search of his hotel room revealed several rolls of film containing photographs of other naked girls in similar poses. Despite the seriousness of the charges he faced, and his now extensive criminal history, Wilder was freed on a $400,000 guarantee – largely provided by his parents – and allowed to return to the US. He never returned to Australia.
---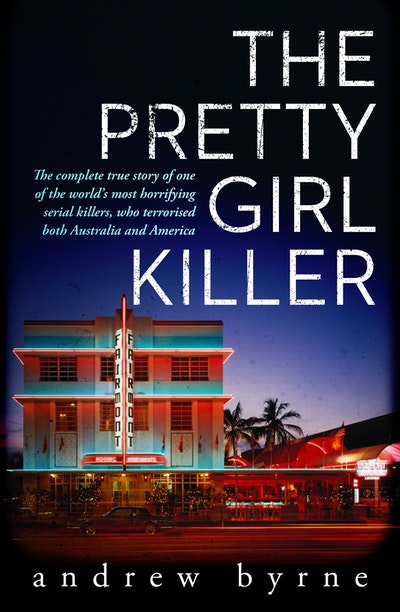 The complete true story of one of the world's most horrifying serial killers, who terrorised both Australia and America
Buy now
Buy now
---