Paul Roos reveals his roadmap to coaching success.
When 356-game AFL champion Paul Roos hung up his boots, he sat down and compiled a list of 25 things he liked and disliked about playing and coaching. An odd course of action? Possibly. But as he reflects in memoir Here It Is, he simply never wanted to forget what it had been like to be a player. 'When I look back at those notes now,' he writes, 'they are really about treating people with respect, as well as building a positive environment where players can learn and grow.'
This piece of paper became the basis of his coaching philosophy at the Sydney Swans and Melbourne Football Club. Always in his desk drawer, Roos says he remained accountable to the list of key principles throughout. And looking back, he says creating his 25 points was the best thing he ever did. 'I'd encourage any young sporting coach or corporate leader to write a list of what they do, and don't, like about the leaders around them,' he writes. 'That list meant I stuck to my principles and resisted the pressure to alter course when things didn't immediately work out the way I would have liked.'
In his exclusive, no-holds-barred account of his coaching career, Roos shares his original premiership blueprint with its foundation of positivity and unity. And, for the first time publically, he releases the 25 guiding principles that helped shape his astonishing AFL coaching career. Here's a sneak peek at five items in his coaching manifesto:
1. Always remember to enjoy what you're doing.
2. Coach's attitude will rub off on the players.
3. Never lose sight of the fact it is a game of football.
4. Treat people as you would want to be treated yourself.
5. Make players accountable for training, discipline, team plans – it is their team too.
---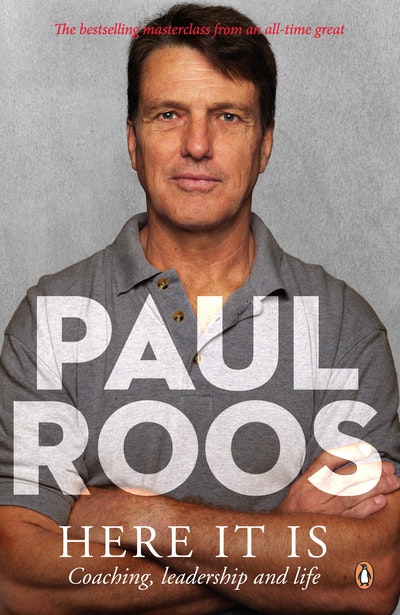 The exclusive, no-holds-barred full story of supercoach Paul Roos' coaching career at Sydney and Melbourne and his top 25 coaching tips for creating a champion team.
Buy now
Buy now
---