One-pot cooking at its very best.
This dish is as suitable for cosy weeknight suppers as it is for show-off entertaining!
Serves 4
550g baby potatoes
300g cherry tomatoes
60g pitted black olives, chopped in half
Few sprigs of rosemary and/or oregano (optional)
2½ tbsp olive oil4 chicken legs, skin on, bone in (roughly 1kg)
25g capers (from a jar), drained
20g fresh parsley, roughly chopped


Preheat the oven to 200°C/fan 180°C/gas mark 6. Place the potatoes, tomatoes, olives and herbs in a medium-sized roasting pan. Sprinkle over some seasoning, then toss everything in 2 tbsp of the olive oil.
Place the chicken legs on top, drizzle the remaining olive oil over the skin, season again and roast, uncovered, for 1 hour.
Remove the pan from the oven and stir in the capers. Roast for a further 15 minutes. Divide the chicken and veg between 4 plates, making sure to spoon out all the cooking juices. Garnish with lots of fresh parsley before serving.
Hungry for more recipes? Sign up to our foodie email here
---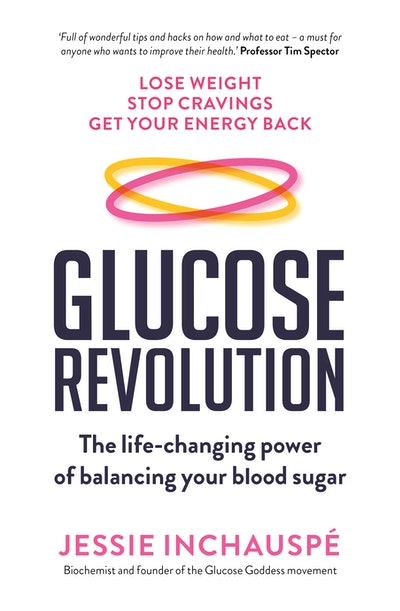 Improve all areas of your health from your weight, sleep and cravings to your mood, energy and skin – and even slow down ageing – with easy-to-implement, science-based hacks to manage your blood sugar levels while still eating the foods you love.
Buy now
Buy now
---