Burgers, curry, pasta and parties – this meatball recipe from The Cook's Apprentice works for them all.
There are so many things that can be done with a ball or patty of minced meat. Flattened it becomes a hamburger. If the meatballs are small they can be added to fresh tomato sauce and tossed through pasta, or dropped into a curry sauce and served with rice. Even smaller they can be a hand-around party snack served on a toothpick, or they can be added to a lunchbox. Whichever way you choose, have your accompaniments (buns, pasta, dipping sauce) ready or on the go so you can serve up the minute the hamburgers or meatballs are done.
If at all possible ask your butcher to mince meat freshly for you. Chuck steak is better than topside, which is often used in mince, as chuck has a bit of fat in it that makes a moister meatball. The meat must be well seasoned!
This quantity can easily be doubled.
The Versatile Meatball
Makes 4 hamburgers / 12 meatballs / 20 tiny meatballs
Takes: 20 minutes
INGREDIENTS
extra-virgin olive oil
1 onion, very finely chopped
2 cloves garlic, very finely chopped
800 g freshly minced chuck steak
½ teaspoon salt
1 tablespoon finely chopped flat-leaf parsley
METHOD
Heat a splash of oil in a small frying pan over low heat and fry the onion and garlic, covered, very gently for about 5 minutes until the onion is soft. Allow to cool completely.
Put the cold onion mixture into a bowl with the minced beef, salt and parsley. Work this together very, very thoroughly. Hands are the best tools for this. The mixture will feel a little sticky. Form into 4, 12 or 20 balls, depending on what you want to do next.
FOR HAMBURGERS
Flatten each ball. Heat the barbecue. Paint each hamburger patty with olive oil and grill for about 3 minutes each side for medium.
FOR MEATBALLS TO ADD TO A SAUCE
Seal the meatballs in a frying pan in a little olive oil, then add the meatballs to your chosen sauce and cook further over gentle heat for a few minutes.
FOR TINY MEATBALLS FOR A PARTY
Cook the tiny meatballs in a frying pan in a little olive oil until cooked through, then serve straightaway with mustard or horseradish in a dish for dipping, or perhaps herby yoghurt or a tomato sauce alongside. Don't forget the toothpicks!
VARIATION
Experiment by adding other herbs or spices to the meat mixture and make your meatballs Indian, Italian, Greek, Middle Eastern or whatever you fancy.
---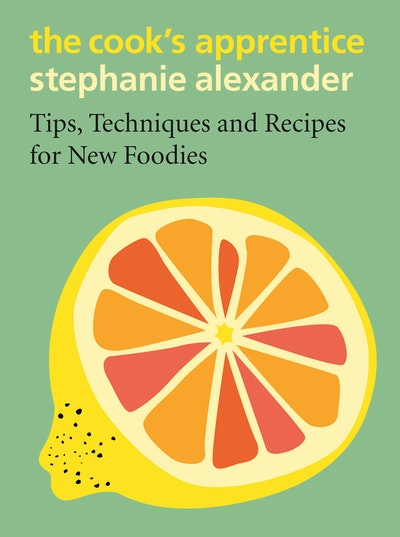 For younger readers, the companion to Stephanie Alexander's classic work, The Cook's Companion: destined to be another go-to cookbook for families across Australia.
Buy now
Buy now
---