Try this quick and easy recipe from Everyday Thermo Cooking.
This is ultimate 'bowl food' – speedy, simple and satisfying, cooked entirely in the thermo cooker bowl and eaten from a serving bowl (possibly while sitting on the couch). I think even Nigella would be impressed!
 
One-Bowl Mushroom Spaghetti
Serves 4
INGREDIENTS
5g dried porcini mushrooms
2 garlic cloves, peeled
1 brown onion, peeled and halved
40g olive oil
250g mixed mushrooms, sliced
200g cream
1 1/2 tablespoons stock concentrate
1 teaspoon Dijon mustard
1/2 teaspoon fine salt
600g water
400g spaghetti
50g rocket, to serve
Fresh parsley, to serve
METHOD
Place porcini mushrooms in TC bowl, mill 10 seconds, speed 9.
Add garlic and onion, chop 5 seconds, speed 5. Scrape down sides.
Add oil, cook 5 minutes, 100°C, speed 1.
Add mushrooms, cream, stock concentrate, mustard, salt and water, cook for 8 minutes, 100°C, reverse speed 1.
Remove MC and add spaghetti through hole in lid. Cook for 4 minutes, 100°C, reverse speed soft.
Remove lid and submerge spaghetti into sauce using spatula. Replace MC. Cook for 2 minutes, 100°C, reverse speed soft.
Gently stir spaghetti, folding the top spaghetti to the bottom. Replace lid and leave standing for 10 minutes in the TC bowl to complete cooking.
Serve topped with rocket and parsley leaves.
NOTE: The timing of this recipe must be precise for the pasta to be cooked al dente, so don't venture too far from your thermo cooker!
---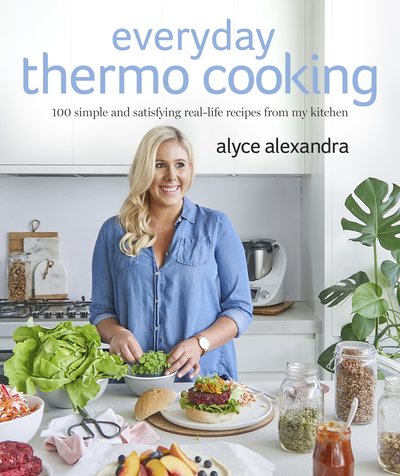 100 simple and satisfying real-life recipes from Australia's thermo cooking queen.
Buy now
Buy now
---