From Alyce Alexandra's Everyday Thermo Cooking, try these decadent chocolate cakes…
…That just happen to be vegan! These are so rich, fudgy and delicious that it's almost impossible to believe there are no eggs, butter, milk or even chocolate in the recipe. My sister Ellen thought all her Christmases had come at once! Kudos to Nigella for the inspiration.
Individual Dark Chocolate Cakes
Makes 12
INGREDIENTS
1 vanilla bean, halved
200g brown sugar
220g plain flour
60g cocoa powder
2 teaspoons instant coffee granules
1 1/2 teaspoons bicarbonate of soda
1/2 teaspoon fine salt
300g boiling water
60g macadamia oil
20g dark rum
1 teaspoon apple cider vinegar

METHOD
Preheat oven to 170°C.
Place vanilla and sugar in TC bowl, mill for 15 seconds, speed 10.
Add flour, cocoa, coffee granules, bicarbonate of soda and salt, sift for 5 seconds, speed 6.
Add boiling water, oil, rum and vinegar, mix for 30 seconds, speed 3. Scrape down sides and base of TC bowl.
Mix for a further 10 seconds, speed 3, or until combined and smooth.
Divide mixture evenly among 12 silicone bar moulds (approx. 90ml each). Lightly tap moulds on bench to remove any air bubbles.
Bake for 15 minutes, or until a skewer inserted just comes out clean. Allow to cool for 10 minutes before pushing up from the bottom of the moulds and removing cakes. Cool completely on a wire rack.
Serve just as they are, or frost with coconut caramel or a simple chocolate ganache.
NOTE: If you don't have silicone bar moulds you can make the cakes in a muffin tin but you may need to increase the cooking time. Test with a skewer – they are ready when it comes out clean.
---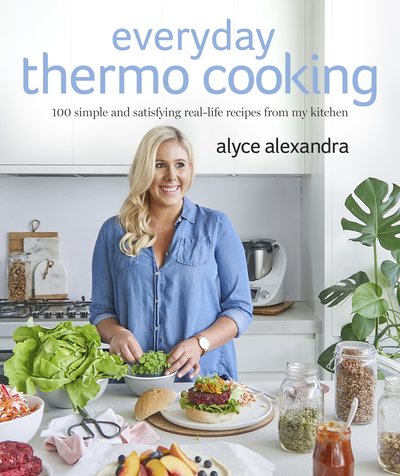 100 simple and satisfying real-life recipes from Australia's thermo cooking queen.
Buy now
Buy now
---