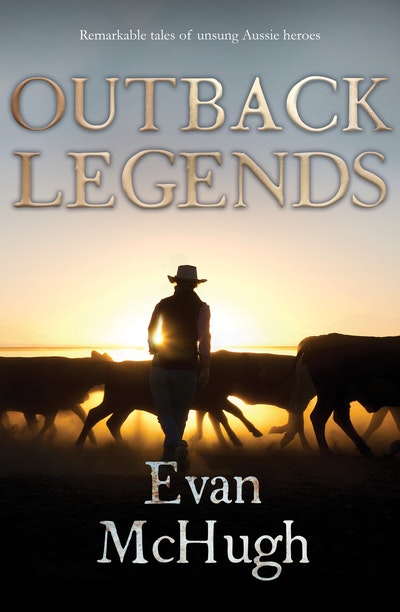 Published:

31 July 2017

ISBN:

9780143797296

Imprint:

Michael Joseph

Format:

Trade Paperback

Pages:

336

RRP:

$35.00
Outback Legends
Extract
The LandCruiser was packed with camping gear and fully ser­viced. It had all-terrain tyres freshly fitted. I was outward bound again.
It was rainy for the first part of the trip, passing the Hunter Valley's coal mines, vineyards and horse studs on the Golden Highway to Denman, climbing the eastern flanks of the Great Dividing Range through Merriwa, then crossing the range and set­tling into top gear on the undulating western slopes to Dunedoo.
Morning coffee and a first-rate chunky beef pie at the White Rose Cafe. Then on to Mendooran, Gilgandra and Warren. As the afternoon wore on and the Truckasaurus (my years' old nickname for my 100 Series Landy, for which I'm just starting to develop a fondness) gobbled the kilometres, the clouds started breaking up and the road dried. At my first overnight stop, Nyngan, in the New South Wales central-west, a chilly winter sky was coloured orange, red and yellow by the setting sun.
My journey in search of outback legends had begun. Over the years I'd written about many people and events in outback his­tory. While some of those people (such as R.M. Williams, Sidney Kidman and Tom Kruse) were revered by previous generations, it struck me that, in modern times, there is a lack of similarly impressive figures. This may be a consequence of a 'media cycle' that moves so quickly it can no longer afford people even as much as Andy Warhol's 'fifteen minutes of fame'. Or perhaps the outback no longer resonates with the wider population. Yet my experience has been that there are still plenty of people out there who deserve our respect and admiration. To prove it, the rubber had to hit the road.
The next day was another easy drive. A couple of hours on the road got me to North Bourke for morning coffee and a micro­waved packet pie. From there, heading north-west, the plains grew wider and the skies got bigger. After two-and-a-half hours on the road, I got a burger for lunch in Cunnamulla. Beyond Eulo, when the unfenced roads grew narrower, the scrub grew sparser and the motorists coming the other way started waving as they passed, I was back in the outback.
I was meeting my first 'legend' at the Toompine Hotel, a rus­tic, iron-roofed place surrounded by blue-grey mulga and gnarled eucalypts. There's a community hall and sportsground near the pub, but no houses to give substance to the locality.
I'd arrived before my subject, so I set up camp – a swag, a table and a folding chair – in what I thought was a good place.
Terry Picone and I had made our plans by phone a week earlier.
'Terry, I'm doing a book on outback legends and I think you'd make a good subject. You've been an outback bookmaker for twenty-five years or more.'
'Oh, Ev. I don't think I'm that person,' he replied. 'There's plenty of others that would fit that description more than me. But now that you mention it, I have been thinking of going out to Bedourie for the camel races.'
'I'll go if you go.'
'Could you work for me?'
'I don't know anything about bookmaking, but if you're pre­pared to risk it, I'm there.'
So we went. For both of us it involved a journey of more than 2000 kilometres each way: me from Lake Macquarie on the New South Wales Central Coast, and him from Moree, in the north of the state.
An hour after I'd set up camp, the sun was dipping behind the trees and turning a bank of cirrus blood-red in the clear outback air. Corellas, pigeons and finches were flying and chattering back to their nightly roosts.
Terry pulled into Toompine and we shook hands, having not seen each other face to face since I'd last been in Birdsville for the races about five years earlier.
Terry – fiftyish, quietly spoken, with his ubiquitous mag­netically linked reading glasses hanging unclasped on his short-sleeved shirt – was accompanied by another bookmaker he's known for years, Gordon Turner. Gordon was in his seven­ties but retained an impish manner that went with his diminutive size. He and Terry had known each other for so long that they'd got to the stage where they could say pretty much whatever they were thinking, without fear of the consequences. As they bantered, feigned offence, then sparred some more, I came up with a nickname for them: the Odds Couple. It might have stuck, except Terry already had a nickname.
---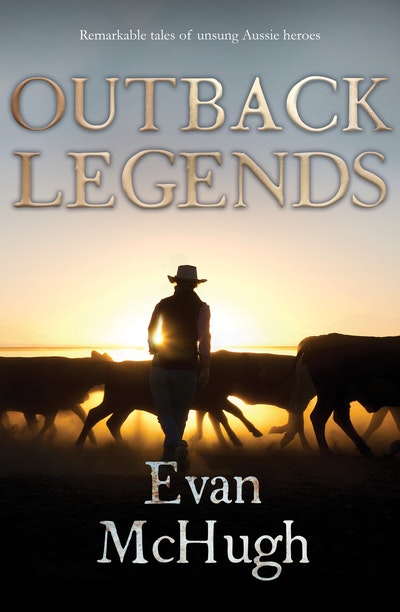 A new collection of inspiring country characters from the bestselling author of Outback Heroes and Outback Pioneers.
Buy now
Buy now
---