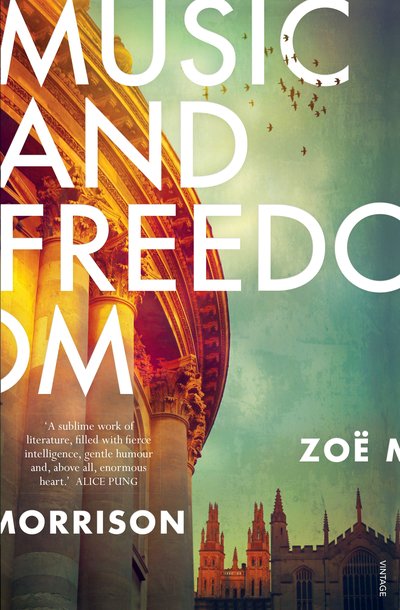 Published:

27 June 2016

ISBN:

9781925324211

Imprint:

Random House Australia

Format:

EBook

Pages:

352
Music and Freedom
---
---
---
A gripping and beautifully written novel that brings to mind Elizabeth is Missing and the work of Elizabeth Harrower.
A gripping and beautifully written novel that brings to mind Elizabeth is Missing and the work of Elizabeth Harrower.

'I have no use for forgiveness, not yet. But other ideas like that,
kindness, for example, I think that is fundamental. Resurrection;
I like that too. And love, of course, love, love, love.'
Alice Murray learns to play the piano aged three on an orange orchard in rural Australia. Recognising her daughter's gift, her mother sends Alice to boarding school in the bleak north of England, and there Alice stays for the rest of her childhood. Then she's offered a scholarship to the Royal College of Music in London, and on a summer school in Oxford she meets Edward, an economics professor who sweeps her off her feet.
Alice soon finds that Edwards is damaged, and she's trapped. She clings to her playing and to her dream of becoming a concert pianist, until disaster strikes. Increasingly isolated as the years unravel, eventually Alice can't find it in herself to carry on. Then she hears the most beautiful music from the walls of her house …
This novel's love story is that of a woman who must embrace life again if she is to survive. Inspiring and compelling, it explores the dark terrain of violence and the transformative powers of music and love.
Published:

27 June 2016

ISBN:

9781925324211

Imprint:

Random House Australia

Format:

EBook

Pages:

352
Praise for Music and Freedom
A sublime work of literature, filled with fierce intelligence, gentle humour and, above all, enormous heart.

Alice Pung
A thrilling journey of self-discovery, one that examines the outer limits of what a human being can endure and the possibilities for healing to be found in love and art.

Australian
This is a wise novel that brings with the story a wonderful sense of music and passion. Morrison's writing is perfectly paced and at times very beautiful. This novel is for those who love the writing of Anna Goldsworthy, Alice Pung and Elizabeth Jolley. I adore a story of redemption, and also of resilience. This debut novel is sonnet to both.

Chris Gordon, Readings magazine
[A] beautifully written and satisfyingly elaborated novel ... the book has a lovely musical lightness to it that is most attractive

Katharine England, Adelaide Advertiser
Music and Freedom urges us toward 'balance ... Rhythm versus rubato. Tightness versus looseness. Head versus heart.' In tracing Alice's journey of discovery and recovery, Morrison reveals how this harmony can be achieved – in music, life, and the written word.

Australian Book Review
This novel is a symphony. Beautiful. Haunting. Composed perfectly. Like the often referenced classical masterpieces in the text – Bach, Mozart, Beethoven, Liszt and Rachmaninoff. It contains within its pages the delightful slow build, the epic crescendo and the devastating silence.

Kate, manager, Sun Bookshop
Morrison's fiction never falters. Her style sings and the structure revolves like a spiral staircase ... Milan Kundera writes of novels in musical terms: a part is a movement; a chapter is a measure; each part carries a musical indication, a tempo, that conveys an emotional expression. Instinctively, and by design, Morrison's novel brings all of these contrasting elements to perfect balance, creating a taut narrative with space between the lines ... [She] opens up access not just to the way Alice's mind works but how language can evoke classical music.

The Age
The Readings Prize for New Australian Fiction
Winner • 2016 • The Readings Prize for New Australian Fiction
ALS Gold Medal Award
Shortlisted • 2017 • ALS Gold Medal Award
Indie Book Awards
Longlisted • 2017 • Indie Book Awards (Debut Fiction)
Article
Zoe Morrison Q&A
The Music and Freedom author on the book's inspiration and creation.
Article