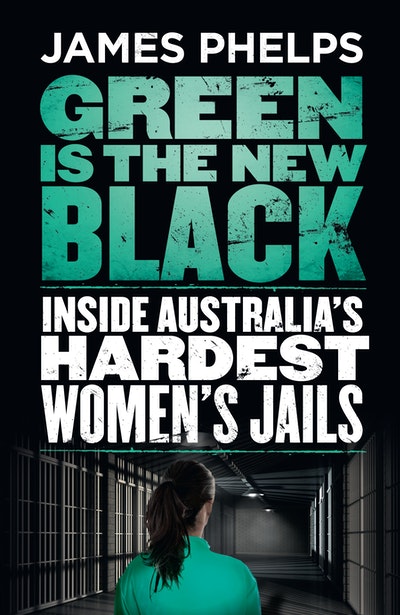 Published:

16 April 2018

ISBN:

9780143782827

Imprint:

Ebury Australia

Format:

Paperback

Pages:

304

RRP:

$22.99
Green Is The New Black
Inside Australia's Hardest Women's Jails
Extract
The officer walked into the cell and shouted her name.
'Schembri, Victoria?' he asked. 'Schembri, time to go.'
Thank goodness. The nightmare was over.
But it wasn't. Oh no, it hadn't even begun.
Schembri was taken and put on a prison truck. She was transported to a place called Mulawa, a prison in Sydney's south- west that you will become very familiar with.
Soon she was squatting naked, a butch prison guard looking up her bum.
'Oh yeah,' she said. 'I got the lot. I was stripped and searched. I had to squat down on the ground completely naked, so if I had put anything up there then it would fall out.'
They checked every inch of her body – first for jewellery, and then for sores.
'All your jewellery is removed,' she said. 'You can't have anything on. There can be no body rings, studs, nothing. They say that they can be used as a weapon. Apparently girls would try to scratch their veins out with anything sharp.
'And then they checked me for track marks to see if I was a druggie. They also looked for sores, which is another indicator of being a drug abuser. I was what was called a "clean- skin". I had never been in jail before, and I didn't drink, smoke or do drugs. It was like slow motion for me, and surreal to have people studying my arms searching for track marks and drug- induced sores.'
After her medical – an unusually quick one for this place – Mulawa's newest inmate was given a bag of new clothes. Green was the new black . . .
'I was given a tracksuit, a jumper and shorts,' Schembri said. 'And it was all green. All the prison stuff was green, and the only stuff in there that wasn't was the stuff friends or family could give you. That all had to be maroon. I remember thinking it was strange that they didn't give us singlets, but I later found out they had been banned because they were too sexual. Girls would wear them without bras and you could see their boobs.'
In her brand- new green garb, the model, who'd spent her life wearing Versace and Calvin Klein, was frogmarched to her new home – a concrete box with a reinforced steel door – wearing cheap Chinese cotton.
At least it was clean.
The cell door swung open and there was no cellmate lying in wait.
Thank fuck.
There was a bunk, a sink and a toilet.
'I was put into a two- out cell,' Schembri said, referring to a cell that could accommodate only two women. 'And I was lucky because some girls went into four- out and some even to six- out. You don't have any idea who you are going to be put in with, and the odds of landing up with a predator are obviously worse with the more you get in your cell.'
Most attacks – either sexual, violent or both – happen when the steel door is slammed shut.
Sleeping can be deadly in Mulawa.
Schembri walked over to the bottom bunk and unfurled her sheet and blanket. She placed her pillow at the head of the mattress. She was alone, but still terrified.
Are they going to put someone in with me? Oh shit. Who?
And what will they to do me?
She laid back on the bed and looked at the tiny Perspex window, waiting for a woman's face to fill the peephole before being sent in to join her as her new cellmate.
'I was so scared that all I could do was sit there and rock,' Schembri said. 'I just wanted to shut my eyes and sleep for days.'
But she didn't dare.
Finally, the lock cracked and a woman, clutching blankets of her own, was standing at the door.
Thank goodness.
'This old lady came in,' Schembri said. 'She was a big lady, but old. She looked harmless.'
Schembri introduced herself and then offered the woman the bottom bed.
'I looked at her and thought, I can't expect you to climb up to the top. I wasn't afraid of her. She wasn't a career criminal, and she was there for something pathetic, like driving offences. We sat and talked for most of the night, and it turned out we were both as nervous as the other. I mean, it wasn't brilliant. She snored the whole night and I didn't sleep a bit, but it could have been a lot worse.'
And soon it was.
'It hit me the next morning. Hard.'
---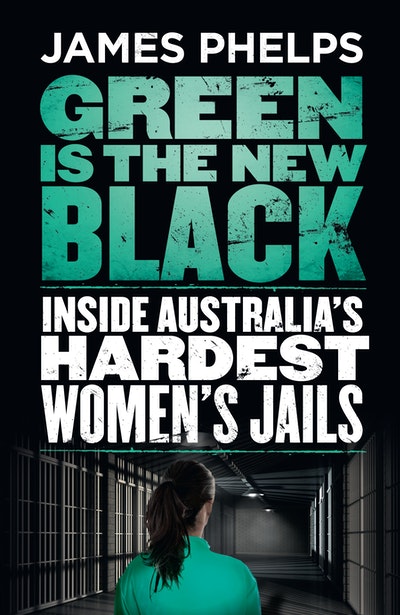 Ever wondered what life is like for our Aussie jailbirds? Is it as bad as Wentworth or Orange is the New Black? No. It's worse.
Buy now
Buy now
---