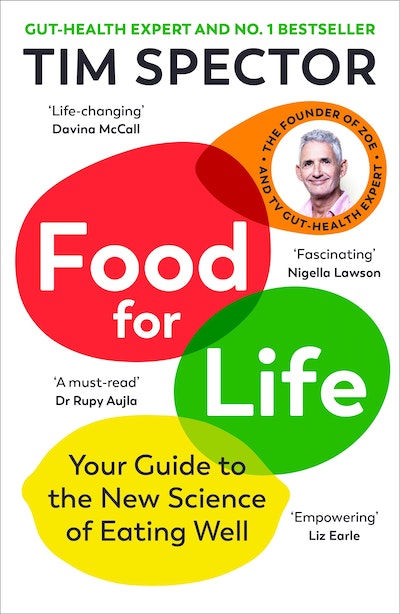 Published:

9 January 2024

ISBN:

9781529919660

Imprint:

Vintage

Format:

Paperback

Pages:

528

RRP:

$27.99
Food for Life
The New Science of Eating Well, by the #1 bestselling author of SPOON-FED
Extract
Introduction: Why care about food?
Writing this book felt like starting my own version of Phileas Fogg's adventure, setting off in his hot air balloon; armed with a map of what the world of nutrition science had in store, and a time frame in which I wanted to complete my journey, but not yet knowing the many twists and turns my voyage would take. My curiosity about food and nutrition was first piqued after a frightening episode at the top of an Italian mountain in 2011. My blood pressure shot up, having been normal two weeks before, and I was left with double vision and an anxious few weeks when I thought I had a brain tumour, multiple sclerosis, or a stroke – none of them good news. Luckily, I fully recovered after a few months, but that incident prompted me, like many people with similar life-defining moments, to start exploring my own health and nutrition. My job as an epidemiologist had been to look at the health of large populations; my own health scare forced me to look from an individual perspective for the first time.
The first phase of my journey led me to the new concept of the gut microbiome. In The Diet Myth I outlined the central role of our gut microbes, and in Spoon-Fed I introduced personalised nutrition. Both books showed why we have been so misled by bad food advice and generalised guidelines, which hardly anyone follows anyway. Yet the questions I most often get asked by readers are about individual foods and ingredients. Is brown bread always good for me? Is wild rice healthy? Is it OK if I eat full-fat yogurt, or cheese, or soy milk? These questions laid the foundations for the piece that was missing: a more practical and positive guide to nutrition, focusing not so much on the misinformation about food, but drawing on new scientific understanding to discover different food types and individual ingredients, and the many extraordinary things that happen when we eat them.
This book is an eater's guide to food and nutrition. I will show you what we should all know about the food we eat, and how to navigate the mass of information to make good, informed and practical eating choices – for our health and the health of the planet. I will introduce the true complexity of the new science of food, but you won't need a degree in advanced chemistry to decipher it. We will look at individual foods using the latest scientific knowledge about key chemicals, genes, and the role of the trillions of bacteria that live in our guts – collectively known as the microbiome – and discover how they all interact in unique and highly personalised ways. We will also explore the latest technology which allows us all, in theory, to have our genes, gut microbes and blood sugar and fat responses tested with home kits.
Researching this book made me appreciate the fantastic diversity of food and drink available to us and has strengthened my admiration for traditional, artisanal or whole foods, by which I mean those not made with complex processing in giant factories. Most of us have unprecedented choice in what we eat every day with large supermarkets stocking tens of thousands of items. But we are overwhelmed by the choice on offer and find ourselves returning to the same foods for our weekly shop or work lunch.
We have lost our innate relationship with foraging, growing and producing food for health and wellbeing, and need to re-discover food as preventive medicine. We have known for centuries that food and health are closely linked. Hippocrates realised that food should be treated with respect and can be both harmful and beneficial. My research team at King's College London (KCL) and personalised nutrition company ZOE, along with our US collaborators, highlighted during the pandemic the impact our simple food choices have on the likelihood of being severely ill and even dying from Covid-19. Poor diet has been estimated to account for around 50 per cent of common diseases; if everyone ate optimally we could prevent or delay around half of the disease burden of heart disease, arthritis, dementia, cancer, type 2 diabetes, autoimmune diseases and infertility. For the first time in history, there are now 200 million more overweight and obese people in the world than those starving and underweight; over-nutrition is now a real problem. Virtually every common disease has some link with diet, either directly or via the effects of obesity. Our food decisions are the single most important modifiable factor in preventing common diseases and staying healthy. Using food sensibly alongside modern medicine gives us unprecedented potential for good health. Harnessing the power of our microbiome and using evidence-based information, rather than relying on myths, marketing or snake oil, is the key to unlocking this potential.
Countless books have been written about the culinary properties of food and the scientific processes that take place when we cook it. Many other books have been written proposing different diet plans promising to help us lose weight, live longer or even improve our brain power. But we now know that there is no single diet that will work for everyone, just as there is no such thing as a superfood or a toxic food. As we will see – with a few exceptions – no food is simply good or bad. Provided it is a real food, there is no such thing as a bad ingredient. There is also no miracle cure to 'detoxify' our bodies. When it comes to our nutritional health, we should stop looking for a single villain or magic pill. This book aims to do something different. My intention is not to tell you what to eat, though I will share some tips and ideas that I've picked up along the way. Instead, I want to look in detail at the many different foods we can eat, and reveal what the latest science has to tell us about them, to allow you to make your own informed choices.
---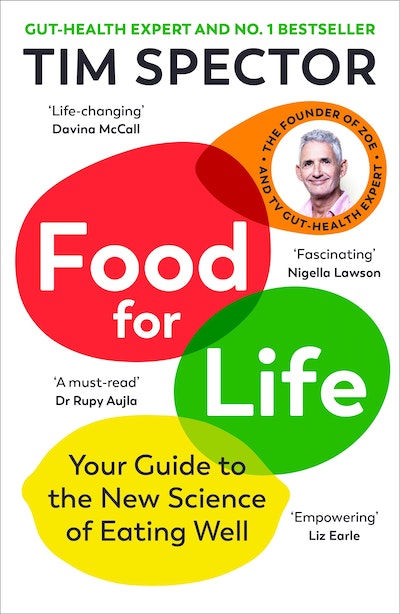 Your essential guide to eating well from the gut-health expert and publishing phenomenon
Buy now
Buy now
---