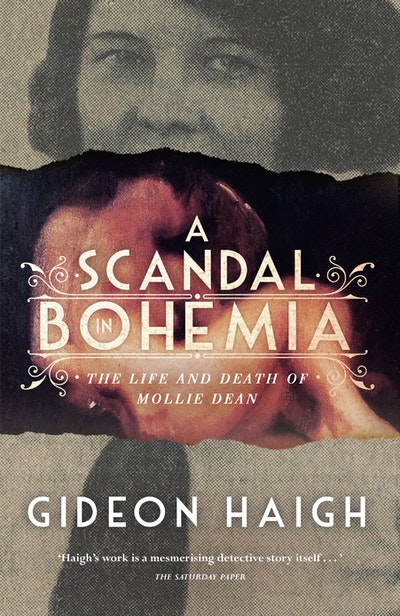 Published:

2 April 2018

ISBN:

9780143789574

Imprint:

Hamish Hamilton

Format:

Trade Paperback

Pages:

320

RRP:

$32.99
A Scandal in Bohemia
Extract
Introduction
For one who spent so much time surrounded by sharp-eyed artists and writers, Mollie Dean would prove a challenge to describe. She was 'very, very attractive, very beautiful', thought the painter Colin Colahan, and 'knew her power with men'. She was 'not really beautiful but had a certain sultry charm', countered the playwright Betty Roland, being 'somewhat sullen-looking with a well-cut sensuous mouth'. Passing moods lit her face from within: one writer thought her 'plain in repose'; another evoked her 'dusky glow'. A solitary photograph, widely published, is grainy and flat, lent character only by the eyes' steady gaze and the jaw's slight clench. Newspapers made up for its deficiencies with expressive prose: 'Five feet, six inches [168 cm] in height, dark bobbed hair, dark complexion, well-set determined-looking features, little or no powder on face, slim to medium build'; 'A good conversationalist, she had a low speaking voice, an excellent thing in a woman. Her avowed preference was for the society of men older than herself – a feeling that inevitably outgrows itself in time.'
The range of opinion reflected deeper ambivalence about Mollie Dean – a young woman resolved to get places, a young woman who when she got those places was not always welcome. Who was she? What was she? 'She was an exceptional girl,' the cartoonist Percy Leason told reporters. 'She had great vitality and charm and was particularly interesting. She was deeply immersed in literary questions and was writing a novel. I do not know what the novel was about. She was the sort of girl who would make light of such a work and not talk too much about it.' Leason's confrère on The Bulletin, Mervyn Skipper, thought Mollie 'the first liberated woman' he had ever met; Mervyn's diarist wife, Lena, deemed Mollie a 'sex aggravator', 'a rum girl with plenty of that schoolgirl way about her' hiding 'in all her actions some monstrously selfish aim'. Roland complained that she had left 'a path of havoc in her wake'.
All that most came to know of her directly was how that wake trailed away. For in November 1930, a month after her twenty-fifth birthday, Mollie Dean was slain in a laneway two minutes' walk from her home – slain so sadistically that the press refrained from comprehensively listing her injuries. Intensified grief, idealised potential – these are the usual accompaniments of a tragically premature end. Not for Mollie. An investigation petered out that no-one, least of all the family from whom she was estranged, wished to revive; an inquest ensued, with an undertone of scandal it was in none of her friends' interests to prolong.
---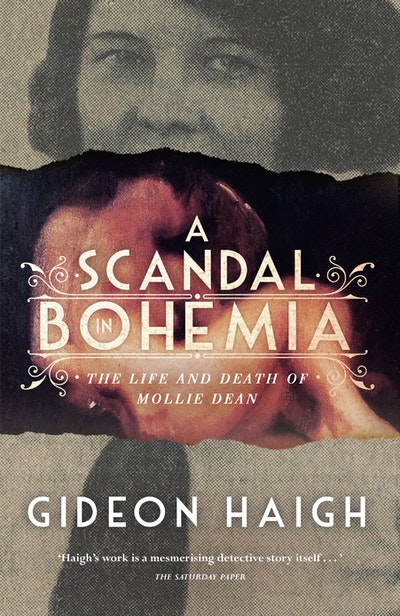 An unsolved murder takes one of Australia's foremost writers of non-fiction into the 1930s Bohemian demi-monde, exploring the fate of a talented young woman trying to make her way in that artistic, sexualised, 'liberated' world.
Buy now
Buy now
---