A book club read that's perfect for fans of Richard Osman and Bonnie Garmus.
The Tea Ladies is a brilliant cosy crime that fans of The Thursday Murder Club series will adore. Set in 1960s Sydney, the book follows a group of office tea ladies who become accidental sleuths after a chance encounter with a stranger leads them on the path to search for a young woman believed to be in danger.
Discussion points and questions
The Tea Ladies showcases a tight community of strong women pushing against the sensibilities and limitations of the times. In what ways did the actions of Hazel, Betty and Irene surprise you?
Did you have a favourite tea lady and why?
Is it easy for you to imagine a time in which ladies served tea to employees in large organisations such as Empire Fashionwear?
In what ways was life in the 1960s easier, and in what ways was it harder? Do you think life was better back then?
This book celebrates the swinging sixties in all its technicolour glory. Other than the glorious fashion, what aspects of the era did you think the author captured well?  
Did your impression of Hazel change over the course of the story?
Do you think Hazel made the right decision about Bob?
Who do you imagine playing the roles of the tea ladies in a television series?
What other authors writing in this cosy crime genre do you like to read?
Have you read any other books by Amanda Hampson, and if so, what aspects of her storytelling do you most enjoy?
Need a book club snack? Read this article by the author about the reign of the cream sponge, then make it yourself.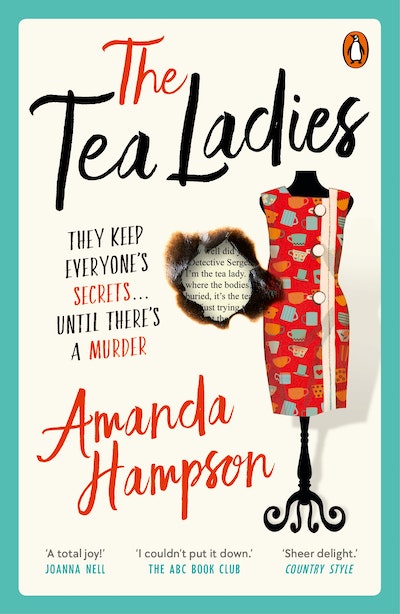 The Tea Ladies
A wickedly witty cosy crime novel set in Sydney in the swinging sixties, ideal for fans of Richard Osman and Bonnie Garmus.
Read more