Get your very own book club off the ground with these tips from The Wattle Island Book Club author.
Have you ever wanted to start a book club, but weren't sure how? I've been in quite a few book clubs over time and like my librarian, Grace, in The Wattle Island Book Club, I've picked up a few pointers. Read on for some handy suggestions for embarking down the book club road.
How do you actually start a book club?
Gather 5-10 like-minded people. Talk to work colleagues, school parents, neighbours – the only criteria being they need to enjoy reading. And don't be afraid to simply ask. 'Hey, I was thinking about starting a book club. Want to join?' Sure, some people will say no, but chances are, there are people in your circle who'd love to be part of a book club and are simply waiting for someone to ask.
Contact your local library. Most libraries have book club collections you can borrow – box sets of 10 books, including discussion questions. They are a great resource, especially for start-up book clubs, and have a great range of titles available.
Set a specific time and date. Most book clubs meet once a month, but that can vary. What's important is that however often you decide to meet you stick with it. If it's the last Thursday of every month, then lock that in every month. With life so busy these days, if you start mucking around with when you meet, you'll soon find it's been four months since you did, and book club will simply fade away.
Choose your first book. Choose a book that is well-known and will spark discussion. Some people may be nervous about your first meeting, so a book that is easy to discuss will help. If you're not sure what a good choice is, ask your librarian, they are fonts of knowledge in this area. Or browse this list of 2021 book club picks. 
Rotate the venue. If you're meeting in each other's houses, make sure you rotate this around. It relieves the pressure of one person having to be host all the time, and it's a great way to mix up the book choice (see tip below). Of course, online may be your only option with lockdowns, find some tips here on meeting online instead of in person. 
Choose different books. One of the easiest ways to do this, and to ensure that everyone is happy with the book choice at least one meeting per year, is to have a different member of the book club choose a book each time. And the easiest way to do that is for whoever is hosting to choose the title you will be discussing.
No blame, no shame. If a book tanks, and some will, don't blame the chooser. Laying blame will make for a far less harmonious book club.
---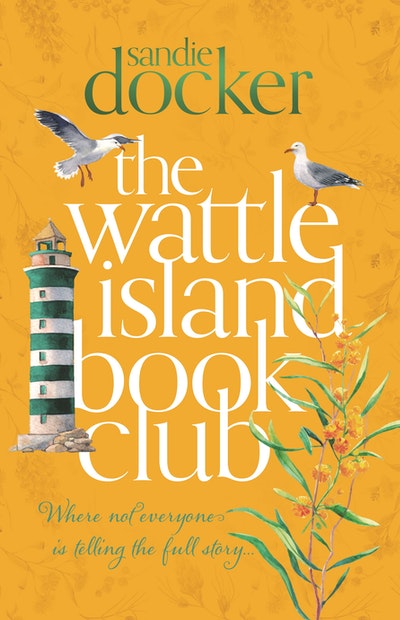 A moving and heartwarming story about taking risks and finding a new lease on life, by the bestselling author of The Banksia Bay Beach Shack.
Buy now
Buy now
---