A story filled with courage, passion and hope to share with your reading group.
Sandie Docker's heartwarming and charming novels are perfect for book club and The Wattle Island Book Club is no exception. 'This is a gorgeous story about the power of books, what it means to hold hope for our futures even when our pasts have been difficult, and the beauty of love,' said Tabitha Bird, author of The Emporium of Imagination. Put the kettle on, gather your reading group and get the conversation started with questions below.
Discussion points and questions:
When we first meet Grace, she has a very extensive bucket list of things she hopes to achieve in life. What would be on yours?
Grace arrives on Wattle Island with a view to embracing adventure and ends up enriching her own life. In what ways does her presence there also come to enhance the lives of others?
Anne believes that 'age doesn't always bring wisdom'. Addie, the youngest character in the book, shows great wisdom. What is it, other than age, that shapes wisdom?
Discuss the ways in which the book club on Wattle Island helps the various characters in this story. In what ways is your own book club valuable to you?
The Japanese art of kintsugi – translated as 'golden joinery' – celebrates imperfections. How does Grace use this to help Sam understand his own pain and grief? Do you think our scars make us more beautiful?
While Grace is determined to uncover the truth about the book club's past, she seems reluctant to share her own personal story. Is it fair to keep Anne and Sam in the dark for so long, or does she owe them the truth earlier?
Another person Grace hides the truth from is her mum. Why does she do this? Is this justified?
Discuss the role of art in the novel, and in particular the role it plays in Anne's relationship with Tadashi. What other examples can you find in the book of the way art can connect characters and heal them? Have you ever found healing through art or another creative outlet?
Racial intolerance was prevalent in Australia after the war. Do you think we have made any real progress in this respect since?
Do you have a book that is as precious to you as Anne's copy of Anne of Green Gables is to her?
The ending to The Wattle Island Book Club is bittersweet. Do you feel this is a fitting end to the story? Is the epilogue satisfying?
Anne's journey to finding love with Tadashi isn't smooth. In which other novels by Sandie Docker do we find the theme of forbidden love?
---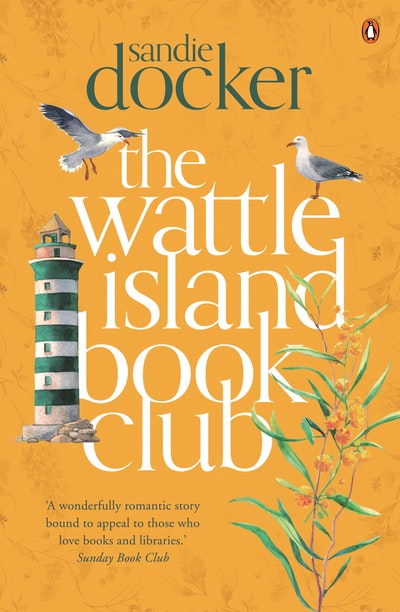 The heart-warming new novel by the bestselling Australian author of The Kookaburra Creek Cafe .
Buy now
Buy now
---