Bring your book club together and celebrate the power of human connection with this uplifting novel from Sandie Docker. 
In this second heart-warming and charming novel from Sandie Docker, three damaged souls meet in a small Australian coastal town and have the chance to rewrite their futures. Welcome to the cottage at Rosella Cove – the place of new beginnings.
 
Discussion points and questions:
Do you think Nicky is justified in her desire to start her life over again in a whole new place?
Nicky believes that Mark loves her 'in his way'. Is this ever enough?
Rosella Cove is a tight-knit, supportive community. What are the pros and cons of living in a small town like this?
In what ways do Ivy and Nicole's stories mirror each other?
What does Ivy mean when she says of Lucy: 'In each other's company, neither of us need put on the brave face we do with others to protect those around us from our grief'?
Charlie says, 'The less you're seen, the more you see.' Explain.
In what ways is the renovation of the cottage physically and symbolically significant to Nicole's journey?
At the end of the novel, despite trying to make amends for his past, does Charlie find redemption?
What is it that finally gives Nicole the strength to say no to Mark?
Discuss the issue of gaslighting and why we seem to hear more about it these days.
Danny leaves for Bangladesh, but do you think Nicole and Danny's relationship will continue?
What similarities can you find between this novel and the author's first book, The Kookaburra Creek Café?
---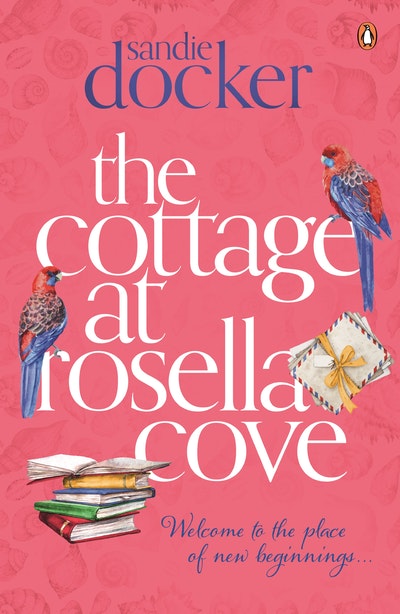 The heartwarming new novel by the bestselling author of The Kookaburra Creek Cafe. Welcome to Rosella Cove, where three damaged souls meet and have the chance to rewrite their futures.
Buy now
Buy now
---