Invite your reading group on a French escapade with a twist.
A summertime jaunt takes a wrong turn in the French countryside in Sadie Jones's The Snakes. And as tensions reach breaking point, a brutal tragedy strikes, exposing decades of secrets and silence…
There's plenty of rich pickings here for a memorable book club catch-up. Get the conversation started with our talking points below.
Discussion points and questions:
Have you read anything written by Sadie Jones before? Did The Snakes remind you of any other books, TV shows or films?
Bea is the moral centre of the novel, reflected in Griff's nickname for her: St Beatrice. Dan sees Bea as 'his guiding light', destined to lead him to a better life, and to Alex she is 'the crème de la crème' of the family. In what ways does Bea embody virtue in the novel?
Which of the other characters in the book did you feel most sympathetic towards or could you most relate to? What are your feelings towards each of the characters by the end of the book?
The themes of isolation, shame and estrangement are trademarks of Sadie Jones's writing. How are each of these themes explored in The Snakes?
This is the author's first novel set in current day. How does she use fiction to reflect the wider contemporary landscape?
Do you have a favourite quote from the book? Why do you think it stood out?
How did the ending make you feel? What do you think is the overall message of the book?
---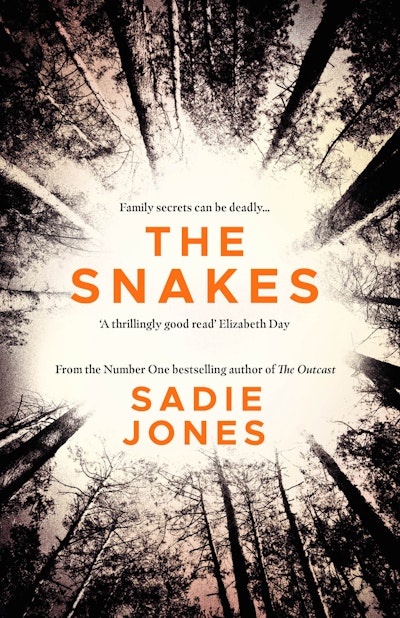 From the bestselling author of The Outcast, The Snakes is a shocking story of family secrets which holds the reader in its grip from start to unforgettable finish
Buy now
Buy now
---