Treat your reading group to a suspenseful thrill ride like no other.
Denise Mina's Conviction was a hit with Reese Witherspoon's Hello Sunshine Book Club, and this thriller with a difference is bound to make a splash with yours. A sunken yacht, a murdered family, a possible international conspiracy and a life turned upside down – this is a story made for memorable book club discussions. Here are some talking points to get yours started.
Discussion points and questions:
Have you read any Denise Mina novels before? Did Conviction remind you of any other books, TV shows or films?
At the start of the novel, Anna is shattered by the discovery that her husband is leaving her for her best friend. How does she change as the story progresses? Did your feelings about her change too?
As Anna begins her investigation, elements of her life before her marriage are revealed. Did you find any of these revelations surprising, and why?
The title, Conviction, could refer to getting justice for the family who died in the sunken yacht, or to Anna's conviction that she can solve the crime. How much do you believe Anna as a narrator: is she reliable?
Do you have a favourite quote from the book? Why do you think it stood out?
How did the ending make you feel?
Conviction has been described as cinematic: who would you cast as the character of Anna?
True crime stories consistently dominate podcast charts and TV ratings. What do you think is the appeal of real-life whodunits?
---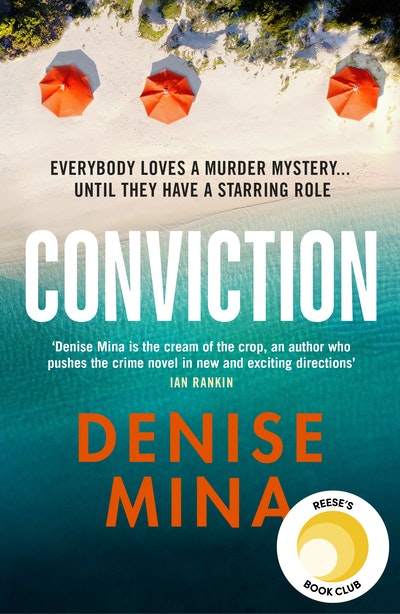 The start of a brilliant new series from an exceptional, award-winning crime writer.
Buy now
Buy now
---