Take your reading group on a time-travelling adventure with Jane Austen.
Described by Graeme Simsion as 'artfully written and engaging', Jane in Love is sure to delight book clubs. Set against the backdrop of modern-day England, this wonderfully witty romantic comedy offers a new side to Jane Austen's story, which sees her having to choose between true love in the present and her career as a writer in the past.
Discussion points and questions:
What did you most enjoy about the book?
Is the novel Jane in Love a comedy or a tragedy?
Jane and Sofia form the most unlikely of friendships, but in what ways are they similar?
What qualities did Jane find so appealing in Fred? Were they a perfect match?
What were some of the more amusing observations Jane made about life in the twenty-first century?
Do you think Jane or Sofia had the greater triumph in the end?
The novel asks the question: 'If Jane Austen had to choose between the heart and the pen, what would she do?' In your opinion, did Jane ultimately make the right decision?
From Jane Austen's era, the list of female artists who had either disastrous romantic lives or none at all runs long. Do you think women needed to be alone and unhappy to create art? How has that changed in modern times?
Why do you think the appeal of Jane Austen's novels has only increased over time?
Who would you like to see play the roles of Jane, Fred and Sofia in a movie adaptation?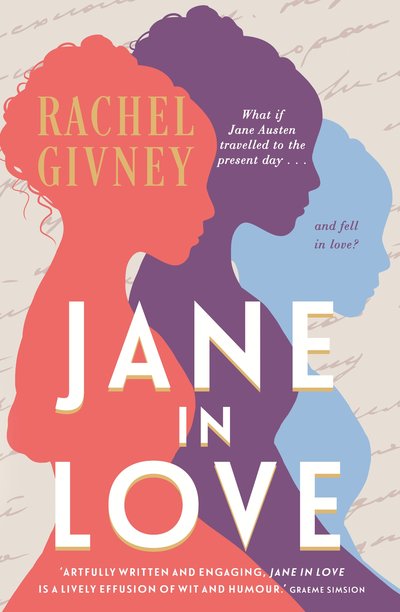 Jane in Love
Jane Austen time-travels to the future and falls in love. But will she choose happiness in the present, or her career as a writer in the past?
Read more