Jane Austen devotees or 'Janeites' celebrate their favourite author.
Jane in Love is a modern-day reimagining of the life of one of the world's most beloved writers. In celebration of the release of Rachel Givney's new romantic comedy, we asked Penguin Random House staff, 'What is your favourite Jane Austen book and why?'
Persuasion
It's got to be Persuasion, not the least because I'm an editor and it's the book of hers that is the most elegantly edited! She passed away before publication and her brother took over the edit, so first of all it's a brother's bittersweet tribute to his sister. It's so different to her other books because it's all about maturity, regret, forgiveness and second chances. It's also the book where Jane allows her characters the most space to be themselves and the delicate tension of unspoken words, overheard conversations and potent looks do all the work that Jane's sometimes heavy-handed narration usually does. I read it once a year, and I have something like six or seven different editions of the book in my collection. – Radhiah, Young Readers
Pride and Prejudice
During the War my Grandmother's family was evacuated to Steventon, the village where Jane Austen was born and spent her early life. There is even a plaque honouring my Great Grandfather for his military service in Steventon Church, right near the memorial plaques for the Austens. Because of this, unsurprisingly, Jane Austen has always been a big deal in my family, so I was somewhat predestined to become an Austen fan. 
My favourite Austen is Pride and Prejudice. It was a Christmas present from my Grandmother when I was ten years old, and the first proper classic I ever read. It took me ages to get through but I had decided I loved it and was determined. I've reread it since and still love it, particularly the witty banter between Elizabeth and Mr Darcy. – Talie, Publicity
Pride and Prejudice
It has to be Pride and Prejudice – all that brooding, moody angst from Mr Darcy and hostility from Elizabeth makes for a delicious enemies-to-lovers story. Contrasted with the other courtships in the narrative and the women involved in them, Elizabeth's fiery will, intelligence and resistance to conformity make her the ultimate example of 19th-century girl power, with a Byronic hero to boot. – Daniella, Commercial and Finance
Pride and Prejudice
My favourite Jane Austen book is Pride and Prejudice. It's got everything I'm looking for in a book (and in life!): it's romantic, funny and clever. Elizabeth Bennet is the absolute queen of sass, but she is also willing to acknowledge her emotions, contradictions and flaws. I keep coming back to it and finding something new every time, which I think is the marker of a really great book. – Chris, Sales
Pride and Prejudice
'It is a truth universally acknowledged…' is one of the most famous opening lines and it hooks you straight away. Pride and Prejudice's universal appeal is that it contains everything you want in a great book: love, drama, humour, misunderstandings, flawed characters and the ultimate romantic hero, Mr Darcy. The relationship between Elizabeth Bennet and Mr Darcy is the perfect romantic story where both characters misunderstand each other and struggle with their emotions before finally realising their true feelings of love and acceptance. No matter how many times you read it there is always something new to discover, as well as the worry that Darcy and Elizabeth are not going to end up together. The story is timeless. – Julie, Commercial and Finance
---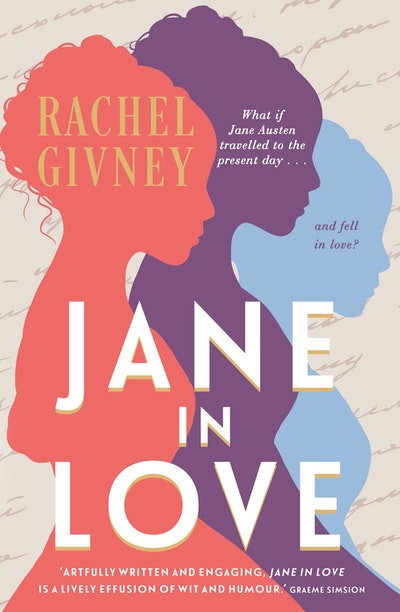 Jane Austen time-travels to the future and falls in love. But will she choose happiness in the present, or her career as a writer in the past?
Buy now
Buy now
---