Transport your book club to the colourful but chaotic land of Haiti.
Island on the Edge of the World follows the stories of four women as they venture through the teeming, colourful streets of Port-au-Prince, into the worlds of do-gooders doing more harm than good, Vodou practitioners, artists, activists, and everyday Haitian men and women determined to survive against all odds.
Take a look at the questions below, and get your book club discussion off to a great start.
Discussion points and questions:
What were your impressions of Haiti before you read this book?
Did your impressions about Haiti and/or the Haitian people change after reading it?
Was there anything about Haiti in this book that you found surprising?
What did you find most interesting about the Haitian culture?
Would you be interested in traveling to Haiti?
Have you ever been involved in charitable causes? How effective do you think your efforts were?
If you were involved in a group dedicated to helping those in need in other countries, what would your suggested approach be?
Have you ever had experience with a psychic medium? If so, what was it like?
Do you know anyone who grew up, like Charlie, as a third-culture kid, raised in a culture other than their parents' or the one listed on their passport? How did that affect them, both positively and negatively?
Do you confide in your hairdresser in ways you don't with your friends? Does she/he know more about you than others might?
---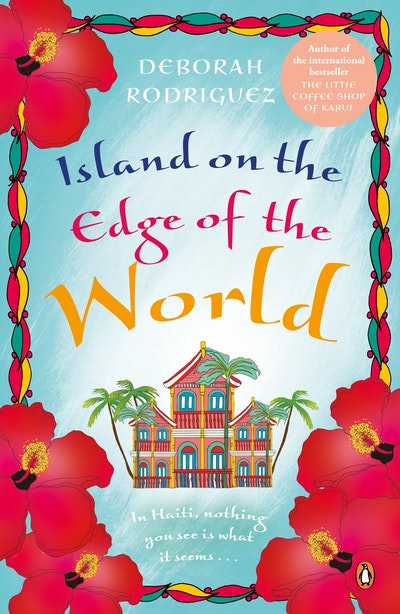 The stunning new novel from Deborah Rodriguez transports us to troubled, mysterious and tropical Haiti for a story of friendship, love and survival.
Buy now
Buy now
---