A must-read for book clubs and fans of The Little Coffee Shop of Kabul.
Take your book club on a journey from the twisted alleyways of the ancient medina of Fès to a marriage festival high in the Atlas Mountains with Deborah Rodriguez's captivating tale. 
Make it a meet up to remember with some tasty semolina ghriba (Moroccan coconut cookies) to snack on while you chat. Find the recipe here.
Discussion points and questions:
As Bea says to Amina and Charlie, 'We all live with secrets and lies. Big ones, little ones.' So many of the characters in this story have kept secrets from those close to them. Have you ever kept an important secret from someone you love? Under what circumstances do you think it's right to keep a family secret?
Bea also says, 'Only rarely do we have the opportunity, or the courage, to set things straight.' Under what circumstances do you think secrets should be shared?
Amina is furious when she finds out the truth about her parentage. She claims to 'not know who she really is'. Which do you think has the most influence over the character of a person: nature or nurture?
'Maktoub,' Meddur says to Bea. It is written. It is fate that will decide if Samira will become attracted to him. Do you believe in destiny? Have there been times in your life where you've left things up to fate to decide?
Bea dabbles as a psychic medium. She and Samira visit a witch. Meddur deals in potions and cures. Have you ever turned to the 'lunatic fringe', as Charlie puts it, for help?
Charlie is hustled in the medina, and feels compelled to visit the shops. She hates bargaining. Are you a good bargainer? If so, what's the best deal you ever negotiated?
Morocco is a unique blend of many ethnic, religious and cultural influences. In reading this story, is there anything you learned about the country that you found surprising?
The Imilchil Marriage Festival celebrates the freedom of young people to marry whomever they choose. Amina's father believes marriage is a family decision. Do you think parents should have a say in whom their child decides to marry?
Naziha's traditional Moroccan wedding is an over-the-top, elaborate affair. What was the most memorable wedding you've ever attended?
Amina and Max are clearly in love, yet are faced with a struggle due to cultural differences. Have you ever had to face cultural differences in a relationship? How did you handle it?
---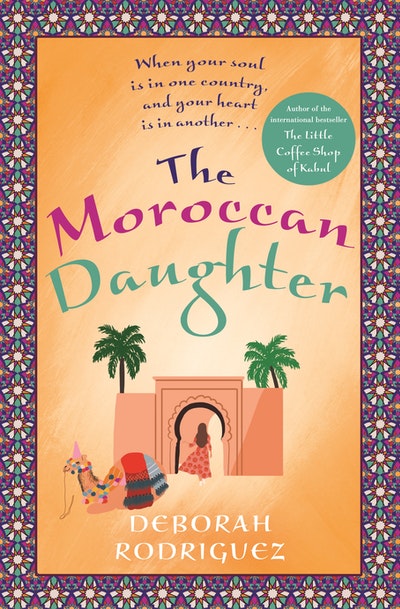 Morocco: a captivating country of honor and tradition. And, for these four women, a land of secrets and revelations.
Buy now
Buy now
---