Delight your book club with these delicious cookies from The Moroccan Daughter.
Makes about 25 cookies
4 eggs
1 cup sugar
lemon zest
salt
1 cup oil
250 g (9 oz) semolina
10 g (¼ oz) baking powder
10 g (¼ oz) vanilla sugar
½ cup icing sugar
500 g (1 lb 2 oz) coconut powder
1 cup orange blossom water
Preheat the oven to 180°C (350°F/Gas Mark 4).
Combine the eggs, sugar, lemon zest, salt, and oil, and mix well. Add the semolina, baking powder, vanilla sugar, icing sugar, and coconut powder, then work the dough with your hands. 
Mix until the dough has a powdery, crumbly texture, about 5–7 minutes. Try not to over-knead the dough.
With your hands, form a ball of dough, around 4 cm (1 ¼ in), then flatten slightly to make a thick cookie shape. Dip it into the orange blossom water and dust with powdered sugar.
Place the cookies on a lined baking tray and bake for 10–15 minutes. Keep a close eye on the cookies, as they have a very thin margin between being perfectly cooked and being burned. Cool and store in an airtight container.
---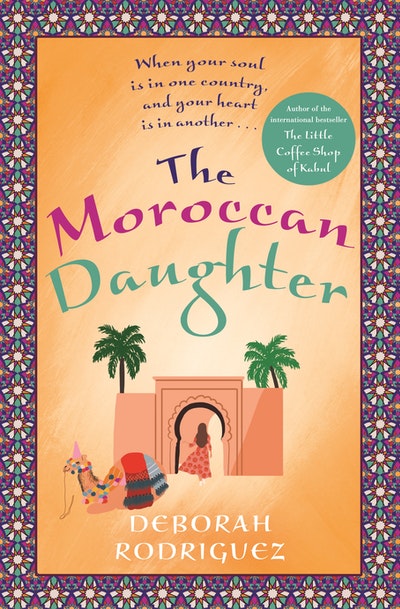 Morocco: a captivating country of honor and tradition. And, for these four women, a land of secrets and revelations.
Buy now
Buy now
---