A recap of The Inheritance Games to get you ready for the third book.
In case you missed it, the final book in The Inheritance Games series is coming soon on 30 August 2022!
The Final Gambit is the thrilling conclusion to the addictive series, and you can bet it's going to be a good one. Just like the trilogy's other two books, The Final Gambit is full of twists, turns and sky-high stakes.
In one last game, Avery's life, love, and fortune will be on the line. Does she have what it takes to solve the puzzle?
If you need a bit of refresher on what's happened in the series so far, read on for a recap. Warning: spoilers ahead!
The Inheritance Games recap
Avery has nothing, but she does have a plan. If she keeps her head down and works hard, then maybe – just maybe – she'll be able to build a better future for herself. Thanks to her sister's bad taste in men, Avery finds herself sleeping in her car, and the possibility of affording college seems further away than ever.
Out of the blue, a famous billionaire, Tobias Hawthorne, bequeaths nearly his entire will to Avery. . . but there's just one catch. She must live in his mansion for a year, sharing it with his disinherited family members who are quick to blame Avery for the whole mess. Two enigmatic grandsons, in particular, catch her attention, but she can't afford distractions when the stakes are this high. To get the fortune, Avery will need to uncover secrets and solve several mysteries. The biggest mystery of them all, though, is why Tobias chose her. 
PUZZLE SOLVING • ACCIDENTAL INHERITANCE • RAGS TO RICHES
The game continues for Avery, but that doesn't mean it's getting easier. As the mystery deepens, she has more questions than answers. There might be one man who can help, but finding him will be a challenge in itself.
When two of Tobias' grandsons start pulling her in different directions, it's more than just your average love triangle. Avery has to decide who to trust. With danger lurking around every corner, it's no secret that there are people who will do anything to get her out of the picture. For good.
LOVE TRIANGLE • CHOSEN FAMILY • THRILLER
In The Final Gambit, Avery is only weeks away from inheriting billions.
Even though she should be excited, there is so much else to worry about first: the paparazzi, financial pressures, and threats, to be specific. Thankfully, the Hawthorne brothers are helping her through the hard times – but there is one final test.
When a visitor in need of Avery's help appears, she and the brothers are drawn into a dangerous game against an unknown and powerful player. Good thing the Hawthornes love to win.
FAMILY DRAMA • LOVE TRIANGLE/SQUARE • THRILLER
---
An utterly addictive and twisty thriller, full of dark family secrets and deadly stakes. Perfect for fans of One of Us is Lying and Knives Out.
Buy now
Buy now
---
---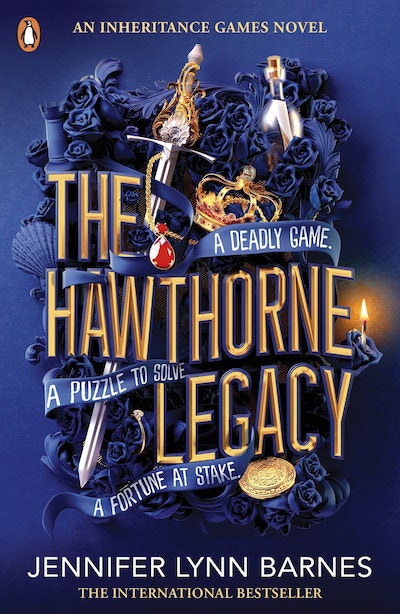 Intrigue, riches, and romance abound in this thrilling sequel to the New York Times bestselling The Inheritance Games
Buy now
Buy now
---
---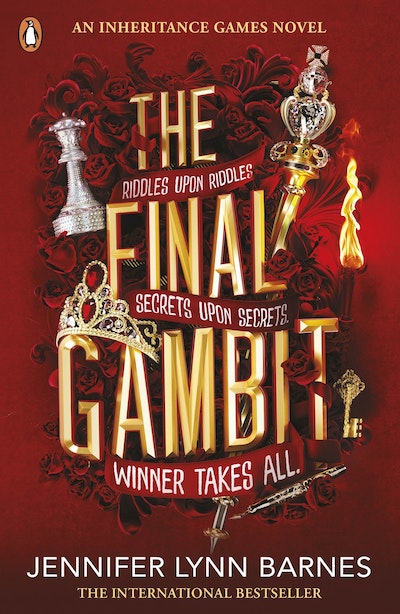 The thrilling conclusion to the global bestselling, BookTok sensation, Inheritance Games trilogy, where Knives Out meets One of Us is Lying.
Buy now
Buy now
---