On 1 June 2022, a record-breaking ten women were sworn into cabinet positions under Prime Minister Anthony Albanese. With more women in parliament, now is the perfect time to read Women and Leadership by Julia Gillard and Ngozi Okonjo-Iweala.
Today the new Labor government was sworn into office, and a record of ten cabinet positions have been filled by women. Among them, Linda Burney has been named the Minister of Indigenous Australians, making her the first indigenous woman to ever fill the role.
While it's still not a fifty-fifty split, like we saw in Labor's shadow cabinet, it's nevertheless a step in the right direction.
'This is the largest number of women ever in an Australian cabinet with 10 women in the cabinet,' said Prime Minister Anthony Albanese. 'In addition to that … there are 13 women in the ministry and 19 frontbenchers [which includes assistant ministers]. A record number, in all three categories for women's representation – in cabinet, in the ministry and frontbench positions.'
Needless to say, it is a positive step forward, signifying a greater shift towards an increased number of women in positions of power.
If you're feeling abuzz amidst this exciting news, what better time to revisit Women and Leadership? This inspiring and informative book was written by Julia Gillard and Dr Ngozi Okonjo-Iweala to share advice from extraordinary female leaders.
Featuring Jacinda Ardern, Hillary Clinton, Ellen Johnson Sirleaf, Theresa May, Michelle Bachelet, Joyce Banda, Erna Solberg, Christine Lagarde and more, the book combines academic work with lived experience to analyse the influence of gender in leadership roles.
This road map of essential knowledge will not only inspire you, but set out an action plan to encourage change, take control, and combat gender bias.
Interesting Stats from Women and Leadership
Interested in learning more? Get a taste of what you'll find by scrolling through these statistics from the book.
Only 24 per cent of persons heard, read about or seen in news media are women. Even worse, only 4 per cent of news stories clearly challenge gender stereotypes.
Pick one of the top one hundred box office successes and the likelihood is the voices will be disproportionately male. An annual study of these movies conducted for twelve consecutive years concluded female speaking characters filled only 30.9 per cent of all roles.
Across the whole spectrum of prize categories since the awards started in 1901, over nine hundred individuals have won a Nobel Prize. Only fifty-three of them have been women. (Note: Since the book was published in 2019, this number has increased to fifty-eight.)
Want more like this? Check out Dare to Lead by Brené Brown which reframes leadership as act of courage and connection.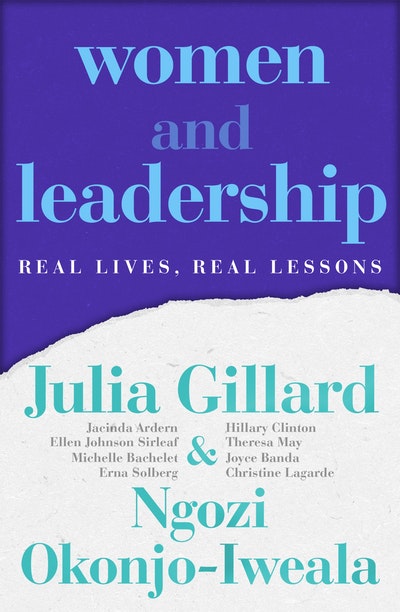 Women and Leadership
An inspirational and practical book written by two high-achieving women, sharing the experience and advice of some of our most extraordinary women leaders, in their own words.
Read more