Matt Preston and Alyce Alexandra reveal their go-to Easter recipes and tips for a stress-free long weekend.
Catching up with friends and family over a home-cooked meal is one of the greatest joys of the Easter long weekend. 
But if you're tasked with feeding your guests, it can be stressful devising a menu and entertaining while you're tied to the kitchen. 
Renowned chef Matt Preston and bestselling author of nine cookbooks, Alyce Alexandra, are here to help and are sharing their go-to Easter recipes as well as tips to ensure you get to relax as well. 
How do you spend your Easter long weekend?
Matt: Camping with three other families.
Alyce: I usually spend it with my parents and sisters. We usually go away somewhere and there's lots of food, we play a lot of cards and bake a lot of bread – we're all quite keen on baking. 
Do you have any Easter traditions when it comes to cooking?
Matt: I like to bake bread in the coals of the fire in the morning and always design a special cocktail for each trip. The most notorious is my "Billy Tea" made in a swung billy with ice, 500ml ginger beer, 500ml apple juice and whisky to taste. When you pour it out it looks just like weak milky tea but kicks like a mule. Serve with lots of sliced lemon.
Alyce: Hot cross buns are definitely a big part of the weekend and in the lead-up. I actually like making hot cross bagels, which is a bit unconventional. You have the fruit and spices from hot cross buns made into a bagel instead – that's become a bit of a tradition. My sister is vegan so we also make vegan hot cross buns so nobody misses out. 
Do you have any go-to Easter recipes?
Matt: Butterflied and marinated leg of lamb over the fire with a big crisp green salad on the side. Greek yoghurt and fresh mint marbled warmed mint jelly is served on the side. Fire-warmed flatbread is a great cutlery saver.
Alyce: On Good Friday we're definitely keen on the seafood. What we usually make is a mussel risotto. Mussels are one of my favourite seafood options, and from a sustainable, ethical and cheap perspective, they literally tick everything I care about. Traditionally seafood is quite expensive so from a cost perspective mussels are definitely appealing. When making it use the water you used to steam the mussels to form the stock component of the risotto so you have a beautiful seafood flavour through the rice. The water would otherwise be discarded so it is frugal and delicious. 
What are your top tips for people entertaining friends and family on the long weekend? 
Matt: It's far easier to do it with a kitchen and a gas BBQ but we've learnt that eating out in the bush focuses us on the people and not the food which is sort of the point of these sorts of festivals. Everything is great just so long as you've kept the Easter eggs cool enough!!!
Alyce: When we cook a big meal every person is allocated a dish or component of the meal. I find that's a stress-free way of entertaining. It is a holiday for everyone and no one ever, including me, cooks the entire amount. Homemade bread is also my favourite thing to make. No matter what you serve at lunch, if you have crusty bread straight out of the oven everyone thinks you're a legend. It's a great way to make a meal really impressive. If you're making a salad, I like options that are pickled or coleslaw and anything that uses vinegar in the dressing rather than a fresh leaf salad. They are really good to make in advance, you can do them the day before and they taste better the next day. I think strategically about what I am going to cook so I can do less on the day. I hate the idea of entertaining and being in the kitchen the whole time – that's not fun for anyone. For dessert, definitely make something in advance because once it's time for that you're relaxed so you want to keep it that way. Frozen desserts can be made days in advance, as well as tarts or cheesecake. 
---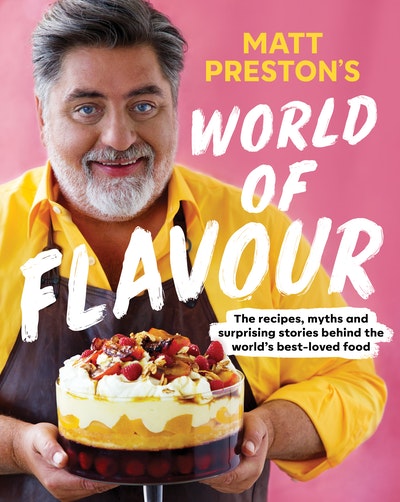 Cook up delicious food from around the world right in your kitchen, with Matt as your wise and entertaining guide.
Buy now
Buy now
---
---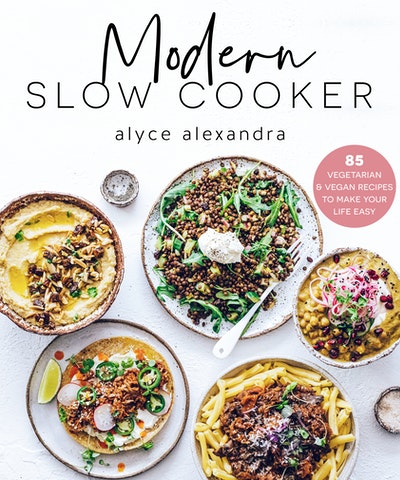 A fresh, modern and meat-free take on slow cooking: the cheapest, easiest way to cook!
Buy now
Buy now
---