This flavourful salsa makes an excellent topping for a huge variety of meat and vegetable dishes – a true all-rounder.
Makes 700 ml
1 cup (160 g) almonds
1 cup (100 g) walnuts
2 cloves garlic
2¾ cups flat-leaf parsley leaves
½ cup firmly packed basil leaves
1½ teaspoons sea salt flakes
freshly ground black pepper
¾ cup (180 ml) extra virgin olive oil
¾ cup (180 ml)
Preheat the oven to 200°C. Roast the almonds and walnuts on separate baking trays for about 5 minutes, shaking to prevent burning. Rub walnuts in a tea towel to remove bitter skins, then leave to cool. Blend the nuts, garlic, herbs, salt and 6 grinds of black pepper in a food processor with a little of the olive oil. With the motor running, slowly add the remaining oil and verjuice. The consistency should be like pesto. (If required, thin with more verjuice.)
Hungry for more recipes? Sign up to our foodie email here.
---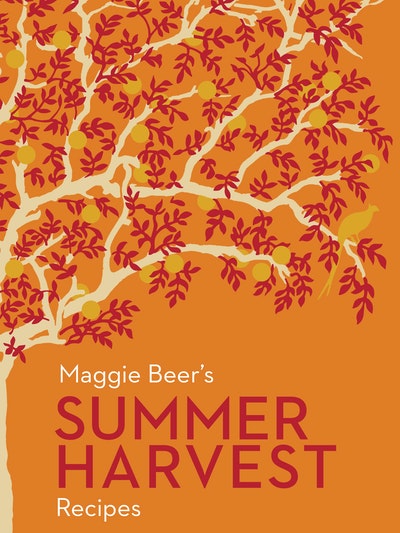 All of the summer recipes from Maggie's Harvest, featuring delicious recipes that make the best of seasonal summer produce.
Buy now
Buy now
---